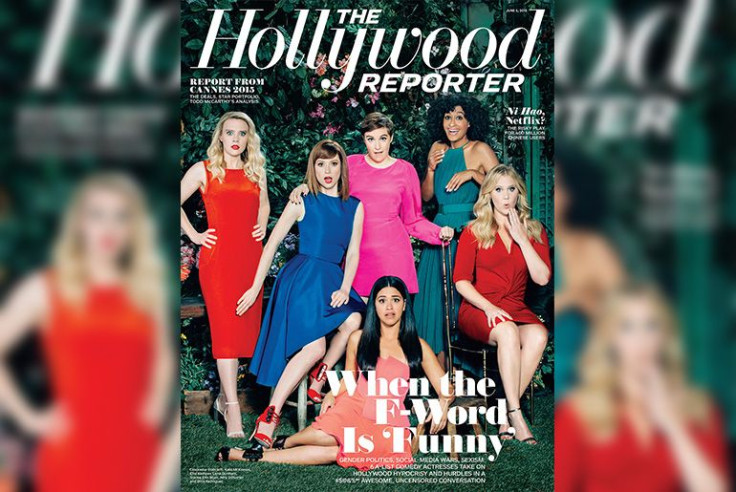 'The Hollywood Reporter's' Round Table got extremely funny with the presence of Amy Schumer, Lena Dunham, Kate McKinnon, Ellie Kemper, Tracee Ellis Ross and last but not least, our beloved Gina Rodriguez as they sat down for a candid interview for the cover story 'Actresses in Comedy' in its latest issue. The ladies discussed all sorts of matters from wearing nude patches, network show instructions, crossing the line, race and culture to finding their own voices, as well as the right parts for themselves.
When asked if there was any line the actresses wouldn't cross for a laugh, Rodriguez was quick to joke, "I'm a brown girl, so I have to cross all the lines. I did just recently give birth onscreen." The "Jane the Virgin" star went on to explain how the scene happened, and how she doesn't understand why she thought those were good ideas at the time: "The actress playing my OB-GYN, Julie, was in right between my legs. I have Spanx on, this big [fake] belly, legs spread wide open. I probably should've showered that morning."
Things got more serious when Tracee brought up Chris Rock's essay for THR, where he mentions you can go to the movies once a week for months and never see a black woman in a substantial role. Rodriguez jumped right in saying she thinks it's the same way for Latinos, and Lena Dunham seconded that saying that was the reason she'd "sobbed during [Rodriguez's] Golden Globe speech." "I remove myself instantly if something's perpetuating a stereotype. But the only way to stop stereotypes is to say, 'I'm going to wait for a journey that suits me'," the "Jane the Virgin" star explained. "When you compromise, you don't do your best work. You're only left with your integrity. You can't take those Jimmy Choos with you!" Rodriguez continued.
When asked if she thought Latino fans are more conservative-minded on matters such as abortion, pro-life, pro-choice and virginity on "Jane the Virgin," Rodriguez answered, "No, the Latino audience is all over the place. It encompasses 50 different countries." Ross then asked jokingly, "Have you met every single one of them?" to which Gina responded, "I have, and they're all related to me! (Laughter.) It's nice to talk about controversial things without making judgments. I have my own beliefs and don't put them on anybody else, but when you're the lead in a show, your word is your bond, you know?"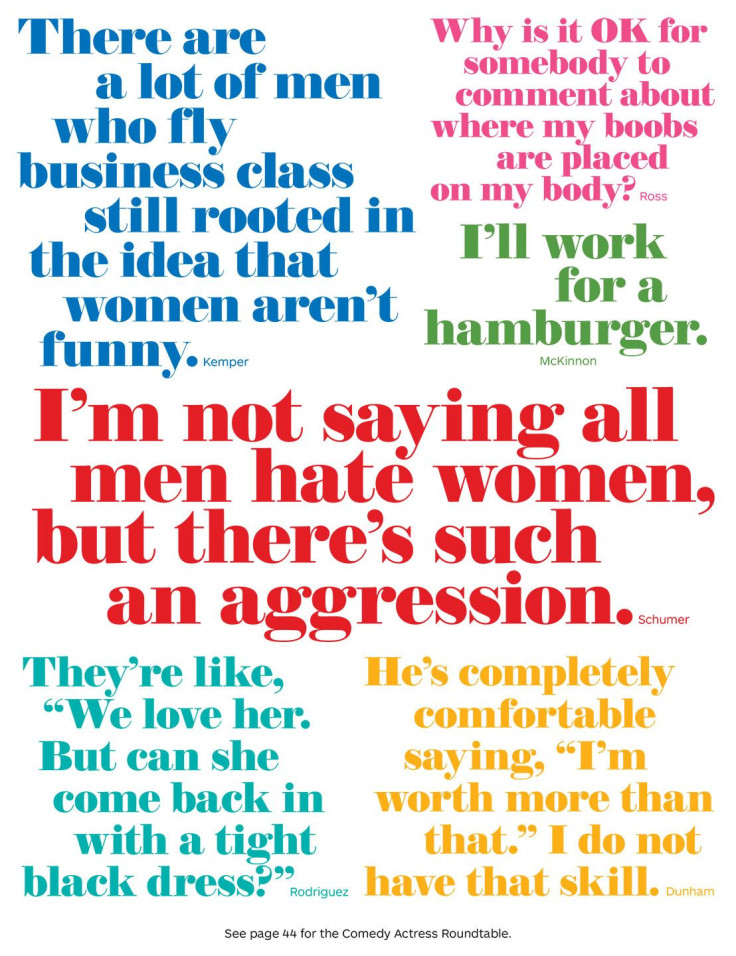 © 2023 Latin Times. All rights reserved. Do not reproduce without permission.