A newborn baby girl is doing well after mom abandoned her at a Jersey City restaurant.
Police said the baby's 14-year-old mother abandoned her newborn at the El Patron restaurant on JFK Boulevard on Wednesday afternoon after giving birth.
Frankie Aguilar, an employee of El Patron on the corner of Kennedy Boulevard and Linden Avenue, said the girl entered the restaurant at approximately 4 p.m. with a "brand new newborn child" asking for help.
"She kind of looked a little bit desperate," Aguilar told Patch. Aguilar added he was working in the front of the restaurant when she arrived. El Patron staff called the police.
"Once she handed the baby to someone else, one of our customers, she just left," Aguilar added.
The teen is seen on surveillance video obtained by WABC walking out of the restaurant, leaving the infant while the customer was checking on him.
Police arrived at the scene, where they discovered the baby was suffering from mild medical problems. The newborn baby still had a part of the umbilical cord attached and was struggling to breathe.
Police were dispatched, and emergency equipment and oxygen were delivered quickly. Fortunately, one of the customers is trained in CPR and first aid.
"Once I applied the oxygen mask to the baby, all of a sudden we heard the most beautiful cry and the baby started moving, she slightly opened up her eyes and then she closed her eyes but the sweetest thing was when she got hungry and she was trying to suckle on the oxygen mask so we knew she was OK after that," the customer said.
According to radio transmissions, officials said the mother was found near Linden Avenue and Old Bergen Road, not far from the restaurant. After initially denying being the baby's mother, the mother was also taken to Jersey City Medical Center.
Reports said the baby will be placed for adoption, and the 14-year-old will not face charges at this time.
The family-owned company expressed its gratitude for the teen mother's decision to seek assistance at their establishment.
New Jersey residents should be reminded that the state has a Safe Haven rule. Parents may take an unwanted newborn baby to a hospital, police station, or fire station and give the baby up anonymously under the law.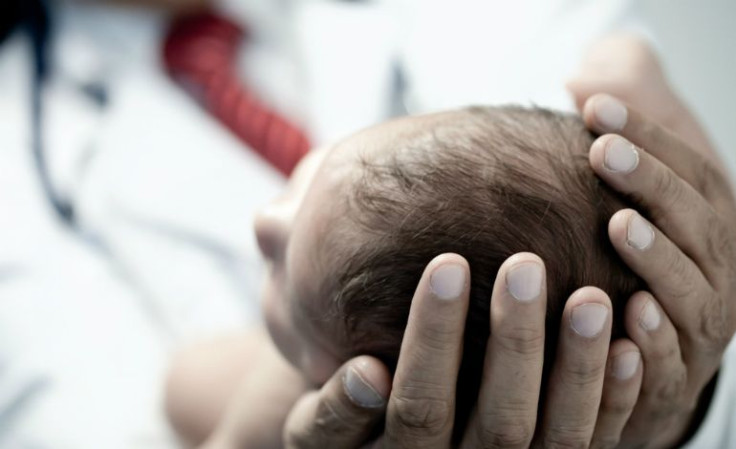 © 2023 Latin Times. All rights reserved. Do not reproduce without permission.