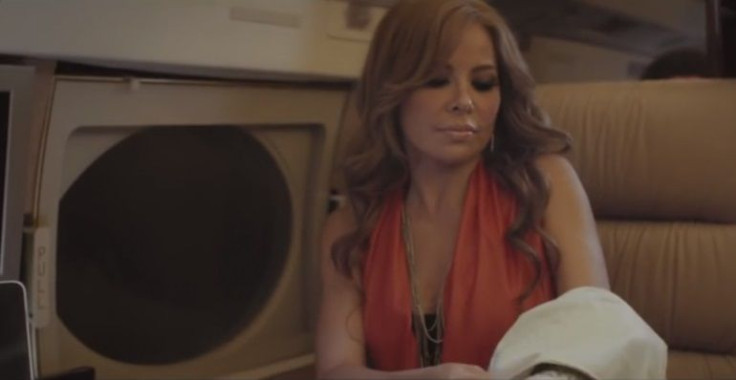 Gloria Trevi has been the perfect candidate for a reality show for a long time now. The star had a wild start; she's been a fugitive from the law, she spent nearly five years in prison, where she gave birth to her son fathered by Sergio Andrade; and has had one of the most notable career comebacks in Mexico. Trevi was released from prison in 2004 and since has starred in a telenovela called "Libre para Amarte," released the album "De pelicula" and is the subject of an upcoming biopic she claims she didn't authorize. Her next endeavor is a reality show called "A Toda Gloria," on NBC's Mun2, where the singer lets the audience see every aspect of her life including her relationship with her managers, producers and even her family.
The Monterrey native spoke to Variety and said: "It never occurred to me to have a reality series, given all the attention I get. I feel that making a reality show is giving my fans the keys to my home, my life and is a way of sharing my dreams and frustrations with them." The series will have 13 episodes showing the singer's life in her new home in Texas, where she's allegedly recording her upcoming album with songs in English.
Mun2 is now known for it's successful star reality series like "Larrymania," about Mexican singer Larry Hernandez's life, "I Love Jenni," which was filming when the Mexican American pop icon died in a plane crash in 2012, and "Welcome to Las Vargas," which followed boxing champion Fernando Vargas. The network has great expectations for Gloria's show.
© 2023 Latin Times. All rights reserved. Do not reproduce without permission.