Oscar De La Hoya is no stranger to controversy and the retired boxing great will now have to deal with allegations of sexual harassment.
According to court documents in a report from ESPN, the Golden Boy Promotions top brass has been accused by a woman who used to work for Tequila brand Casa Mexico of sexual assault on a couple of occasions.
The lawsuit is reportedly a counter-complaint that was filed in the Los Angeles Superior Court against Casa Mexico, company executives Michael Gooch and Robert Crossan, DV Capital Partners and De La Hoya.
"As a survivor of this abuse, she wants others to know this behavior is unacceptable -- and it doesn't matter who you are," the woman's attorney, Sylvia Torres-Guillen, said in a statement. "We will seek justice on her behalf."
In the filing, it was mentioned how Casa Mexico organized a company event in Mexico in March 2020.
The woman claims that De La Hoya came knocking on her door on the first night. When she opened, the 49-year-old former boxing champion allegedly had his pants down and then got into her bed.
She alleged that De La Hoya forced his way into her room and got into her bed. The woman allegedly pushed him out of her bed and walked him back to his room according to the lawsuit.
The morning after, De La Hoya failed to show up for a meeting where he was supposed to tour the distillery. The same woman reportedly went to his room to wake him up. However, she alleged that De La Hoya pulled her to his bed and was sexually assaulted
In another incident, the woman added that she attended a company party at an unnamed restaurant. Some people ended up at De La Hoya's home afterward.
It came to a point where she and the former boxing champion were alone and De La Hoya allegedly forcibly inserted a sexual object into her body.
"With the 24-hour news cycle we all find ourselves in, more often than not, malicious and unjust accusations are interpreted as truth without the evidence to support their erroneous claims," De La Hoya said in a statement. "I am confident my legal team will resolve this matter and prove my innocence."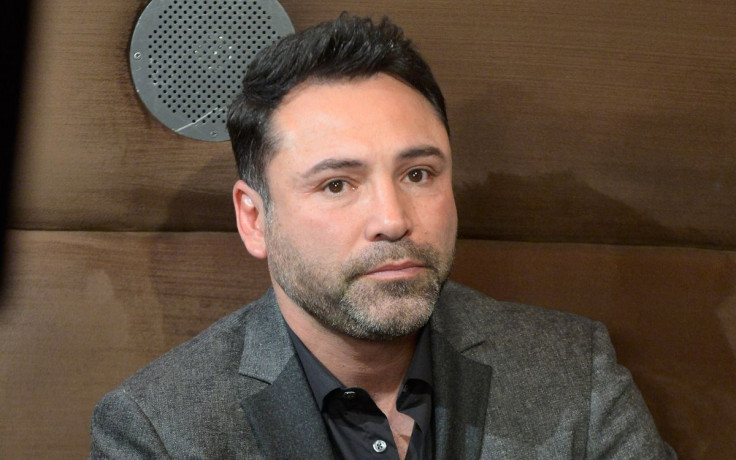 © 2023 Latin Times. All rights reserved. Do not reproduce without permission.