Sports personalities getting hit by wayward balls appear to be getting rampant these days. After TV reporter Kelsey Wingert got struck by a 95 MPH foul ball on Monday, something similar happened this time at the PGA Championship.
This time around, it was pro golfer Aaron Wise who was the unfortunate recipient of a tee shot.
Cameron Smith was teeing off at the 2nd hole at the Southern Hills Country Club in Tulsa, Oklahoma. His shot went far to the right, forcing his caddie to yell "fore."
Wise, who was at the 7th hole at the time, did not hear the warning and got smacked in the head. This left him kneeling on the ground, using a water bottle and placing this on his head.
He was however able to get up after a few seconds and he admitted that he felt the ill effects of that hit.
"There was a little bit of ringing in my head and I was down on the fairway," the 25-year-old golfer said to reporter Garrett Johnston. "That lasted for about 20 seconds. Then I felt pretty normal after that."
Regardless of the incident, Wise mustered enough strength and wits to finish his round 2-over 72. He is now one over par in the tournament, TMZ reported.
The 2018 Rookie of the Year was attended to by medical staff afterward and is reportedly doing ok.
Wise wasn't the only one who took a shot to the head.
On Thursday, ESPN anchor Sage Steele also got struck following a shot by Jon Rahm.
Steele was struck in the face by the errant tee on the third hole. Per eyewitnesses, she ended up on the ground, holding her nose, mouth or chin area with her hands covered in blood.
Sources told The Post that Steele has traveled home to Connecticut and will not be back on ESPN's coverage of the tournament this weekend.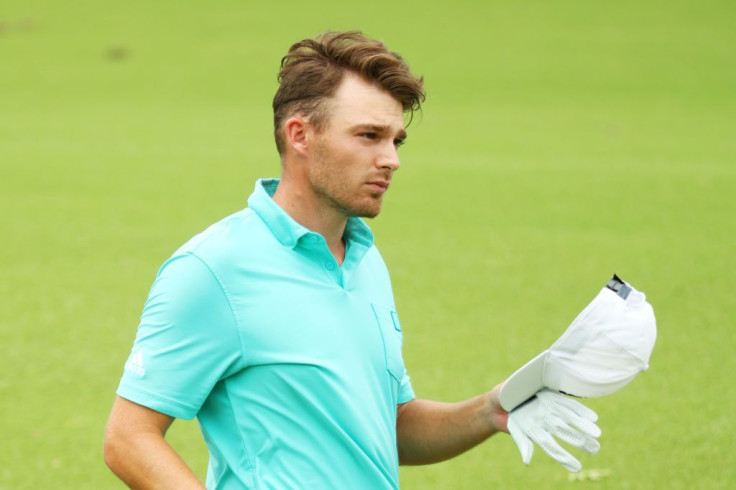 © 2023 Latin Times. All rights reserved. Do not reproduce without permission.