The sharks are on the prowl this beach season as professional shark taggers warned the public that at least four large Great Whites have been spotted lurking along the Long Island and New Jersey coasts heading to Cape Cod, joining thousands of others in the East Coast.
The sharks mentioned include a 600-pounder named Rose and a monster 16-foot, 3,456-pound Great White Shark called Mary Lee, the New York Post reported.
Chris Fischer, the founder of the Ocearch Research Foundation, said that the sharks have been seen loading up on dogfish, seals, and blubber in the area over the summer.
Fischer, who was present at the Florida Keys launching of the new Ulysse Nardin Lemon Shark Diver's watch, added that "there are thousands of them on the East Coast right now."
The number of sharks will reportedly increase in late summer near Cape Cod and turn around and migrate back to the Carolinas in the succeeding weeks. As of Friday, there were a handful of tagged sharks in the New York coastal area.
The tagged sharks include Charlotte, an 8-foot, 300-pound juvenile; Martha, a 7- foot, 184-pound juvenile; and Monomoy, a 6-foot, 7-inch juvenile male.
Rose, a 10-foot and 5-inch, 600-pound behemoth, was expected to appear over the weekend from Delaware Bay.
An application named the Ocearch Global Shark Tracker has been made available to the public to show where tagged sharks were last seen and detected in real-time online.
Fischer assured that shark attacks are "infrequent," but still urged the public to practice common sense when it comes to the water.
Fischer also urged swimmers to avoid areas where seals or birds gather as these are prime targets to be shark feeding grounds.
"The moment you're 3 feet in the ocean, you're in the wild, and you've taken a risk," he added. "It's the same thing as wandering off into the woods without protection or unprepared during bear season — you might get yourself killed."
According to the Insider, that Great White Sharks live all over the world because they can migrate large distances.
Great Whites are nothing new in Cape Cod, the National Geographic noted.
Lisa Franz, the Chatham Chamber of Commerce executive director, confirmed that the metro has become a "shark city."
"A lot of the businesses don't want us to be known as the shark town. And a lot of people in town don't want us to be the shark town. But it's the reality, so you have to deal with it," Franz said.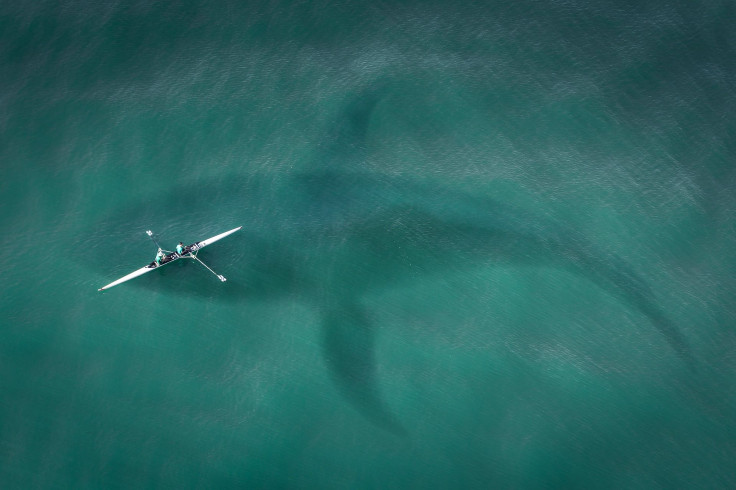 Image Credit: Surf Gear Ltd/ www.cheapsurfgear.com/collections/kayak-gear
© 2023 Latin Times. All rights reserved. Do not reproduce without permission.