An ex-employee of a Riverside barbershop was fatally shot and later succumbed to his injuries following an altercation with two former co-workers on Friday evening in California, the Riverside Police Department confirmed.
The knife-wielding assailant Joseph Anthony Jimenez, 33, of Riverside, allegedly stormed into Carlos Barber Shop at 3470 La Sierra Ave at around 6:40 p.m. on Friday and quarreled with his former colleagues, sparking senseless barbarity inside business premises.
According to Officer Ryan Railsback, a department spokesman, Jimenez then stabbed a male barber and attacked a second man following futile attempts to intervene. The second victim, however, was later able to grab a gun and hastily fired at the attacker in what authorities believed to be an act of self-defense.
The Press-Enterprise reported that the victims sustained critical but non-life-threatening injuries, according to Railsback.
Responding officers, who first arrived at the area following alerts from the public, said that they found the two employees with multiple stab wounds to their bodies. The suspect, meanwhile, was found outside suffering from multiple gunshot injuries.
Emergency crews rushed Jimenez to Riverside Community Hospital, where he later died at 7:27 p.m, Patch reported. He was a former employee of the hairdressing business, according to the Riverside County Coroner's Office.
Law enforcement is yet to determine a motive behind the brutal attack. The District Attorney's Office will have the final say on whether charges will be filed against the shooter. Authorities noted that it is not always illegal for a company to own a gun inside its premises.
"At this point, there's no reason to believe it's illegally owned or illegally owned, but it will come out as part of an investigation," Railsback said.
The next morning, a sign posted on the front of Carlos Barber Shop reads, "Our barbers are okay and safe, just healing today."
The California Board of Barbering and Cosmetology indicates that Jimenez was issued a license on February 28, 2018, and that was still active at the time of his death.
Detectives of Riverside Police Department's murder-robbery unit have since commenced their investigation, Eminetra noted. Authorities are urging anyone with information to contact their department at (951) 826-5700 to help with inquiries.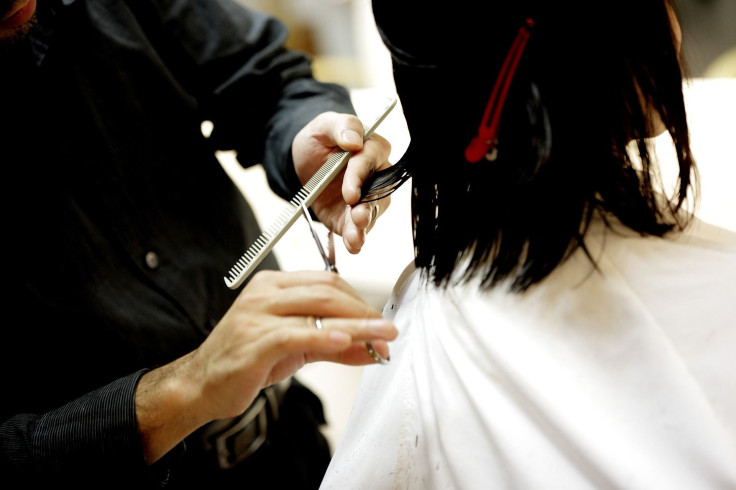 © 2023 Latin Times. All rights reserved. Do not reproduce without permission.