According to Haitian authorities, a U.S.-based doctor has been detained as the alleged prime suspect in the assassination of President Jovenel Moise, early morning of July 7, at 1 a.m, in his residence.
Christian Emmanuel Sanon, a 63-year-old Haitian-born doctor residing in Florida, has reportedly recruited the gunmen from a Venezuelan security firm in the United States.
Sanon's arrest was revealed late Sunday in the capital, Port-au-Prince, at a press conference.
It was reported that Sanon flew to Haiti on a private jet with "political motives," BBC reports. Leon Charles, the Haitian police chief, said that the initial intention was to detain President Moise, but that "the mission then changed."
According to the New York Times, two additional Americans, James Solages, 35, and Joseph Vincent, 55, have been detained in connection with the murder. Solages and Vincent said they were simply acting as interpreters for the assailants and that the intention was to bring Moise to the national palace rather than murder him.
During the interrogation, they also claimed that the assassination was part of a conspiracy to put Sanon as the head of state. They claimed the idea was to issue Moise with a 2019 arrest warrant and bring him to the presidential palace, where the 63-year-old doctor will become president.
"When we, the police, blocked the progress of these bandits after they committed their crime, the first person that one of the assailants called was Christian Emmanuel Sanon," Charles told the press.
The assailants name two additional persons who we believe are the masterminds of President Jovenel Moise's killing. Two Haitian-Americans and a well-known doctor (Sanon) were involved in the conspiracy.
President Jovenel Moise was assassinated in his home after a group of assailants broke into the room and shot him dead.
According to reports, the armed assailants were foreign mercenaries disguised as U.S. Drug Enforcement Administration agents.
The assassination was carried out by a total of 26 persons, 19 of whom are currently in jail and the rest were killed during a police operation.
Currently, Haiti is in a hot seat for power as four men claimed to be the head of state. Ariel Henry, who Moise nominated as Prime Minister prior to his death, is one among them.
Meanwhile, Prime Minister Claude Joseph is currently the "accepted" head of state but faces internal opposition. The Senate elected Joseph Lambert as acting president, despite the fact that just a third of the Senate's 30 members are now present. However, an opposition party selected Supreme Court Judge Joseph Mécène Jean-Louis as interim president in February.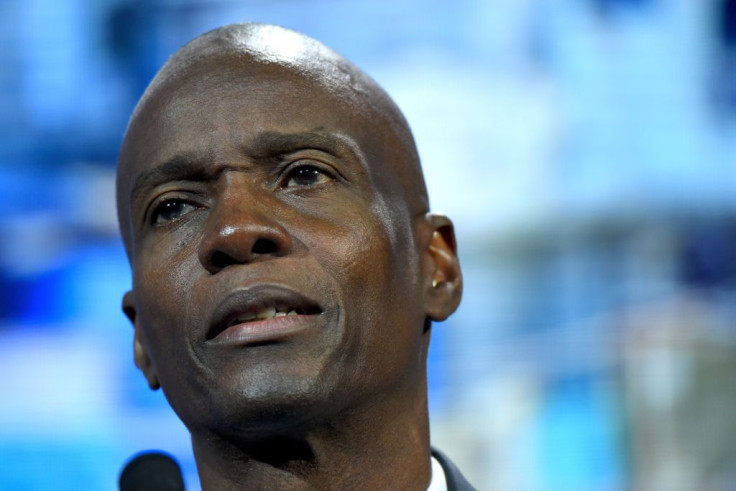 © 2023 Latin Times. All rights reserved. Do not reproduce without permission.