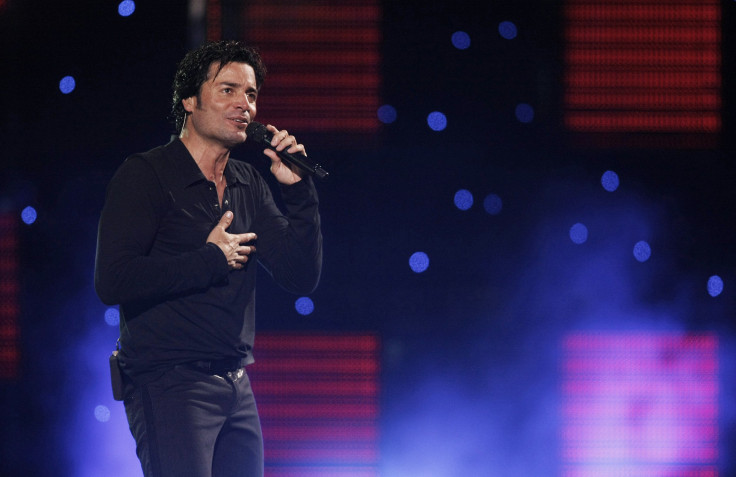 Born Elmer Figueroa Arce, our beloved Chayanne turns 48 today and no one can deny he is more handsome than ever! To celebrate the talented Puerto Rican singer, we have gathered some of the reasons we love Chayanne so much.
He danced his hit song "Tiempo de Vals" with his daughter Isadora: "[I'm] happy to dance 'Tiempo de Vals' with my daughter," he said, adding that her quinceañera was a very special moment in their lives.
That body! Last year, during his "En Todo Estaré World Tour" Chayanne shared a shirtless pic of him sleeping on the plane, proving once again that age is just a number.
He is very low key: It is no secret that the singer has legions of fans all over the globe, so it is even more shocking that he has never been in a scandal. Some would say that Chayanne has managed to balance it all out!
He is simply the best with his fans: A few months ago, when singer Pepe Madero wiped off a fan's kiss on his cheek, Chayanne fans quickly slammed him and told him to take a lesson from their idol. "It doesn't matter if you have style, fame or money," Chayanne fans said to Madero. "If you are not humble and have a good heart, you are worth NOTHING."
He loves Latin America: Last year, artists considered skipping certain countries for security concerns including Mexico, but Chayanne refused to do so and continued his tour as planned. "I won't stop visiting my beautiful Latin America for this reason."
His voice: His dance moves aren't the only reason watching Chayanne live is such a delight, his awesome voice only adds to his amazing talent!
He is the best bachata dancer out there: Not only has Chayanne not lost his moves, but they keep getting better! Watch here.
Charity work: Chayanne is a big supporter of the We Are the World Foundation, as well as the Red Cross and ALAS.
His '80s and '90s songs: His early hits are absolute nostalgia and always keep us coming back for more.
He is a total showman: If you're a big Chayanne fan, get ready to become an even bigger one after watching him live. His show's are an absolute blast and his love for his fans is palpable every single time.
© 2023 Latin Times. All rights reserved. Do not reproduce without permission.