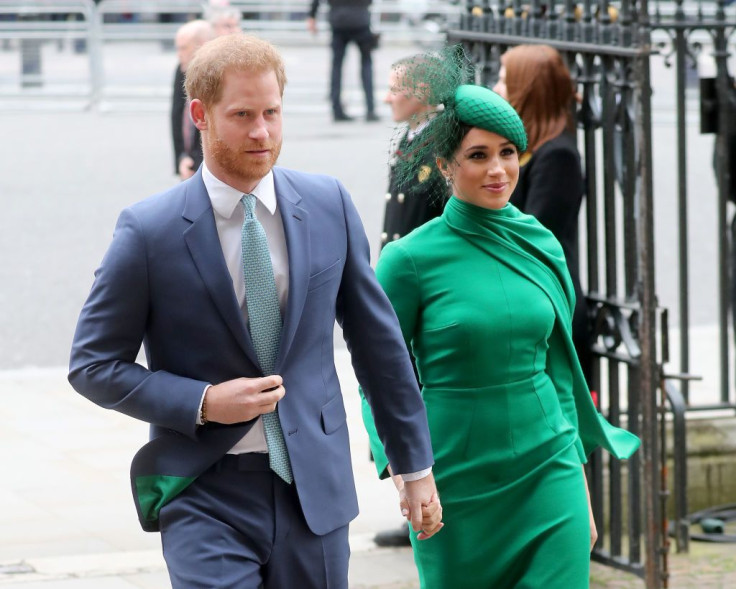 Prince Harry and Meghan Markle are not only believed to court celebrities, both are also claimed to be "very driven by money" to do more good with the Archewell foundation, royal correspondent Richard Mineards has claimed.
In an interview with the Evening Standard, Mineards, who now works for Harry and Meghan's local paper The Montecito Journal said, "They've obviously got their eye on the money like their good friend James Corden who now earns something like $12 million per season of The Late Late Show. I think they'd like to get on that sort of level where hopefully they can earn lots of money and get their views across but also do good things with The Archewell foundation as well."
The 43-year-old James Corden has been hosting "The Late Late Show" for six years. In October, he reportedly signed a £15 million ($20 million), two-year deal with US TV chiefs to keep presenting the show.
Harry and Meghan have also come under fire for allegedly trying to court Hollywood celebrities in their takeover plan. "They've made a lot of friends here, particularly Orlando and Katy who live nearby on Park Lane. They also have good friendships with Ellen and Oprah who live minutes away so they may well have been going over there and vice versa with the children," Mineards concluded.
The couple now live in a $14 million mansion in Montecito, California, with their children Archie, two, and Lilibet, eight months. Mineards added how Harry and Meghan managed to have kept a low profile. The royal correspondent also shared that Meghan, 40, is a regular customer at Montecito Country Mart, a local shopping village with its designer children's clothing boutique Poppy.
Mineards continued by saying that locals can expect to see "the couple more in the community" as lockdown is over. Prince Harry, 36, has been spotted riding his bike on the beach with his Labrador. "I don't think they'll move back to the UK at all. The British people see [Meghan] as the Wallis Simpson stealing the golden prince. They are much more welcome on this side of the Atlantic," he said.
Since moving to the US the couple have undertaken profitable deals with media companies. They recently announced that they would not cut ties with Spotify despite the controversy over the spread of Covid misinformation on the Joe Rogan podcast.
Netflix is also taking necessary measures to get Harry and Meghan to produce some shows this year, 16 months after they signed a £120 million ($162 million) deal to create a TV show. The latest venture move follows Harry and Meghan acquiring two more entertainment companies to their growing business empire in Delaware.
Meanwhile, regarding Queen Elizabeth's Platinum Jubilee celebration, the Duke and Duchess of Sussex were noticeable by their silence after the Queen announced Camilla, Duchess of Cornwall to be the Queen Consort when Prince Charles takes the throne. The official celebrations for the British monarch will be in June, the four-day bank which Harry and Meghan are expected to attend.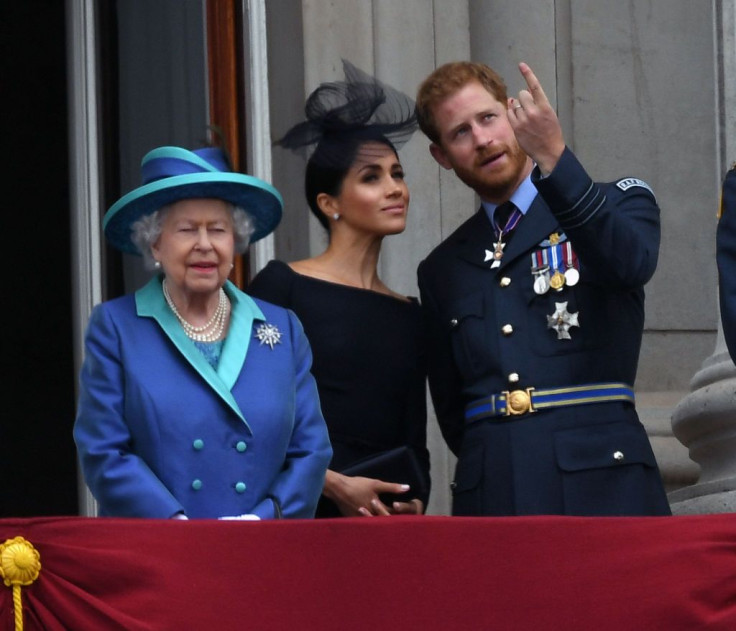 © 2023 Latin Times. All rights reserved. Do not reproduce without permission.