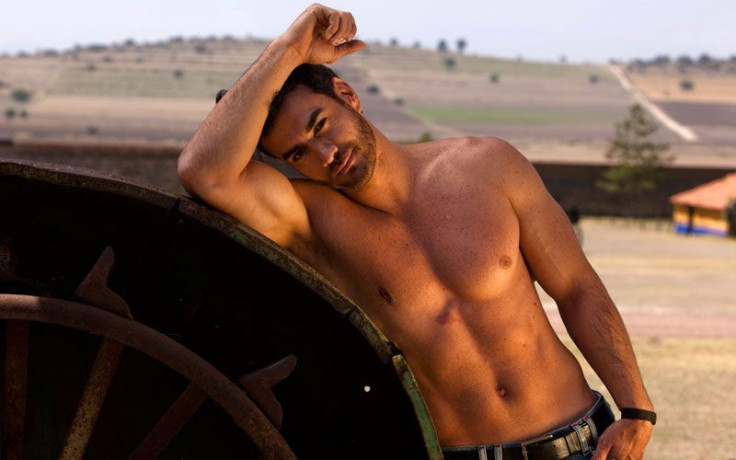 David Zepeda has been confirmed to join the cast of "Hasta El Fin Del Mundo." The actor posted a selfie on Instagram where he wrote, "it's a great week" and mentioned the telenovela. Earlier Monday morning the "Mentir Para Vivir" actor wrote a cryptic message on his Twitter account: "Monday, let's start the week with great surprises with a lot of illusions." Zepeda was a clear favorite among fans as he has starred in many successful soaps like "Abismo De Pasión," "La Fuerza Del Destino" and "Mentir Para Vivir." The production of the primetime series made the announcement official in a press conference this morning and Zepeda will continue to give life to "Chava," the same character Fernández played. "All the elements are here, Nicandro Díaz has a great production and I have great respect for Marjorie De Sousa," Zepeda said. "I will do everything that the characters has to." Was this a dig to Fernández not wanting to do kissing scenes with De Sousa?
Pedro Fernández has confirmed the rumors and his exit from "Hasta El Fin Del Mundo" is now a reality. The actor that stars opposite Marjorie De Sousa on the Univision primetime telenovela cited health issues as his reasons for quitting. "The truth is that it's been five months of an intense rhythm of work, I have lost a lot of weight and my doctor recommended to lower the rhythm," Fernández told Javier Poza on his Radio Fórmula show. "I need to take care of myself and it saddens me leaving the project like this for respect to my fans, but my health is first." During the press conference this morning it was announced that this last week of October will also be the last week for Fernández on the set.
"Hasta El Fin Del Mundo" is the story of Sofia Ripoll, a beautiful and intelligent woman with a strong character, is the General Manager of Ripoll Factory, Patricio Iturbide's girlfriend and the oldest sister of Alexa and Daniela. When her father died, she took charge of the family business since her mother, Greta Bandy widow of Ripoll, resolves to dedicate her life to the arts avoiding her responsibilities. Salvador Cruz, a simple, noble and sweet tempered man who is a racing driver and also a mechanic, due to a sabotage he misses the chance to compete in a very important race which ends with his dreams, being forced to accept a job as Sofia's driver. Both feel an immediate attraction that gives rise to a story in which they must go around a series of obstacles. One of these obstacles is Patricio, an ambitious man who, under the orders of Geronimo Peralta, uses Sofia as a corporate ladder to take over the lands located in the Union district where the Ripoll chocolate factory is also located.
© 2023 Latin Times. All rights reserved. Do not reproduce without permission.