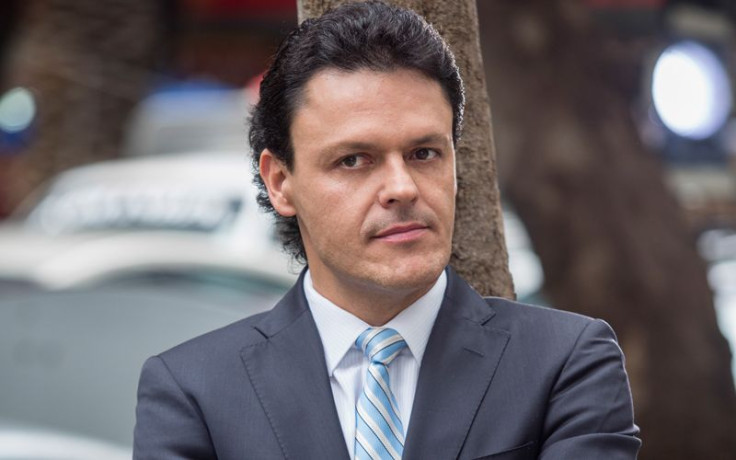 Last week Pedro Fernández shocked telenovela fans when he announced he was quitting "Hasta El Fin Del Mundo," confirming the rumors that had plagued the production for weeks. "The truth is that it's been five months of an intense rhythm of work, I have lost a lot of weight and my doctor recommended to lower the rhythm," Fernández told Javier Poza on his Radio Fórmula show. "I need to take care of myself and it saddens me leaving the project like this for respect to my fans, but my health is first." Although the official version was that Fernández was ill, insiders have said that it was his wife that gave him an ultimatum, or it was his marriage or the production. Rumors claim the wife was jealous of Marjorie De Sousa and couldn't handle seeing her husband getting close with the Venezuelan beauty.
The same day Fernández confirmed his exit it was confirmed that David Zepeda will be taking his place opposite Marjorie De Sousa in the same role. Many had speculated that "Chava" was going to get killed in a race car accident and a Zepeda would come in as a new character and start off with a clean slate. Production decided to keep the original storyline intact and continue the love story between Sofía Ripoll and Chava. Fernández taped his final scenes last week and Juan José Origel gave us an insight on his weekly column on how the actor is going to leave the telenovela. In the scene, Salvador and Sofía will share a kiss and closes her eyes to enjoy the moment. When she opens them back up, Zepeda will be in Fernandez's place. So this turned out to be a fairy tale with the princess kissing the frog and turning into the handsome prince.
David Zepeda confirmed he would join the cast of "Hasta El Fin Del Mundo." The actor posted a selfie on Instagram where he wrote, "it's a great week" and mentioned the telenovela. Earlier Monday morning the "Mentir Para Vivir" actor wrote a cryptic message on his Twitter account: "Monday, let's start the week with great surprises with a lot of illusions." Zepeda was a clear favorite among fans as he has starred in many successful soaps like "Abismo De Pasión," "La Fuerza Del Destino" and "Mentir Para Vivir." The production of the primetime series made the announcement official in a press conference this morning and Zepeda will continue to give life to "Chava," the same character Fernández played. "All the elements are here, Nicandro Díaz has a great production and I have great respect for Marjorie De Sousa," Zepeda said. "I will do everything that the characters has to."
© 2023 Latin Times. All rights reserved. Do not reproduce without permission.