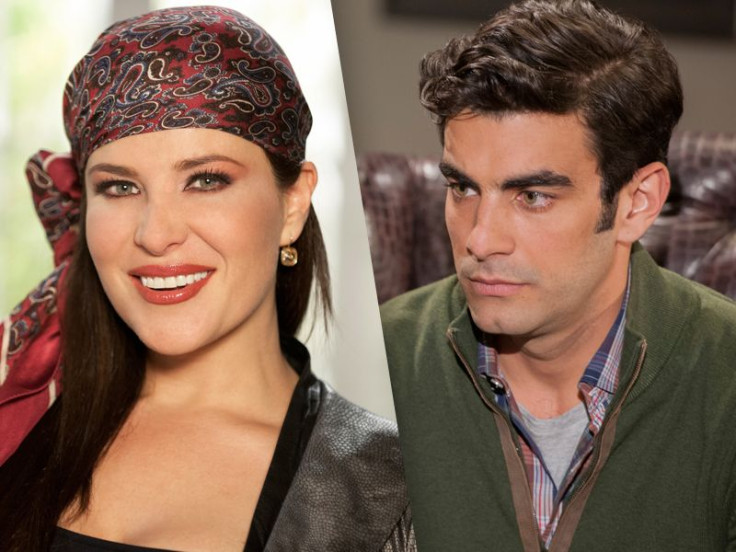 The primetime Univision telenovela "Hasta El Fin Del Mundo" will welcome a trio of characters that will be integrated to cause major drama. Marjorie De Sousa and David Zepeda star in this melodrama about a business woman that falls in love with a race car-driving man that is her personal driver. With the new year, new people will be joining to stir the pot. Coming between our main characters of Sofía and Chava is Arleth Terán. This character is not too far from the one she portrayed in "Tu y Yo" (and in real life) splitting up the characters (and real life couple) played by Maribel Guardia and Joan Sebastian. Looks like someone has been typecast into that role, but nonetheless she Terán is flawless and we are sure to hate her character as we root for Sofía and Chava to live their love. Terán was last seen in a special appearance on "Corazón Indomable" where she played Natasha and "De Que Te Quiero, Te Quiero."
Sofía and Chava are not the only couple to form a love triangle as Alexa and Armando will also face an obstacle of their own. This time, the characters portrayed by Claudia Alvarez and Diego Olivera, will have Paolo, coming between then and possibly breaking them up. Javier Jattín is set to play a famous personality, possible from Alexa's past. You all hear that annoying fake Spanish accent Alexa has, right? Maybe Paolo is from Spain? A famous actor that she possibly dated? We love this couple and can't wait for all this drama to come up and shake things up. Jattín was last seen in "El Color De La Pasión" where he portrayed a psychologist helping out the psycho of Nora overcoming her fears. Another actress joining the cast is Gabriela Platas who will play a character by the name of Rosa. That is not all, as David Zepeda's real-life girlfriend will also appear in a scene. Lina Radwan will play a fan of Paolo. Catch "Hasta El Fin Del Mundo" weeknights at 9pm/8c on Univision.
© 2023 Latin Times. All rights reserved. Do not reproduce without permission.