On Monday, controversial Fox News host Tucker Carlson recycled a baseless conspiracy theory that a Democratic insider, not Russia, carried out a cyberattack on the Democratic National Committee (DNC) during the 2016 presidential campaign.
During his opening monolog, Carlson, known for his obsession with defending Russian President Vladimir Putin and former U.S. President Donald Trump, regurgitated a stale theory that the said sneak stole DNC emails to expose "how Bernie Sanders was being shafted by the very same corrupt forces in Washington that later shafted Trump."
Despite refraining from naming the supposed DNC insider, Carlson is seemingly referring to Seth Rich, a 27-year-old DNC staffer who was murdered in 2016. The said incident, according to police, happened during a botched robbery attempt in the neighborhood swelling with a rash of crimes.
In the five-and-a-half years since Rich's death, his killer is yet to be arrested. The lack of solid leads in his case also led conspiracy theorists to proliferate claims online that it was Rich, not Russia, who pilfered internal emails from the DNC and gave them to WikiLeaks, which then published the exchanges in late July 2016.
However, the FBI and Washington, D.C. police immediately discredited the story as private investigator Rod Wheeler opted to distance himself from the issue.
Meanwhile, some of Fox's biggest primetime hosts continue to support the Rich-WikiLeaks story, with Newt Gingrich, the former House speaker, further claiming that Rich was assassinated after handing over 53,000 emails and 17,000 attachments.
"Nobody is investigating that. And what does that tell you about what was going on? Because it turns out, it wasn't the Russians," Gingrich said during a Fox appearance per the Rolling Stone.
Top Kremlin mouthpieces on Russian state TV are now considering setting the date for Carlson's sit-down interview with his idol Putin. Behind the scenes, the host reportedly wooed Kremlin intermediaries to secure a meeting with the Russian president.
On Wednesday, RT's editor-in-chief Margarita Simonyan addressed Russians in her guesting at "The Evening with Vladimir Soloviev," urging anyone who can turn the interview into reality to grant Carlson's long-standing wish.
"It's not within my purview, but if anyone could make it happen, it would be amazing. He is the most popular host in the United States and perhaps the only one who is reasonable, has the biggest audience, who understands everything the way it should be understood," she said per the Daily Beast.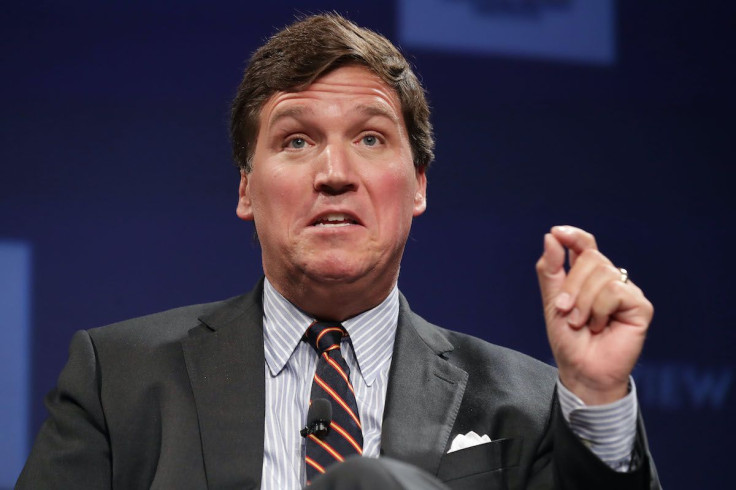 © 2023 Latin Times. All rights reserved. Do not reproduce without permission.