A Massachusetts woman has revealed that she nearly lost her leg after developing a potentially life-threatening condition following a high intensity-spin class.
According to the patient, Kaelyn Franco, 23, she is still walking on crutches after enduring severe pain and swelling some two months ago, which saw her undergo emergency surgery to cut open her leg and relieve the pressure inside.
The operation ultimately saved her leg, according to Today.
Franco said she initially thought her rhabdomyolysis symptoms were merely a result of gained muscles from doing the spin class as posted in her TikTok account last month.
"Not me almost losing my leg and life the next day," she then wrote after the clip showing off her leg definition dramatically cuts to an image of her laying in a hospital bed.
On Thursday, the 23-year-old explained her doctors had to cut open her leg and relieve the pressure and swelling, subsequently diagnosing her with Rhabdomyolysis, which may be triggered by intense exercise, the New York Daily News reported.
Rhabdo occurs when damaged muscle tissue releases proteins and electrolytes into the blood, which may damage the heart and kidneys and ultimately cause permanent disability or even death, according to the Centers for Disease Control.
In particular, most spin classes also pose the risks of rhabdo to newcomers, the New York Post noted.
Franco, who is also an avid biker, took spin classes when the weather started to cool. She took her first class on Sept. 15 following recommendations from a cousin.
"I was definitely pushing myself for sure, but I don't think I was overworking myself to the point where I was like, OK I really overdid it," Franco said.
Upon hospitalization, tests revealed Franco had a high amount of the creatine kinase enzyme, which can determine muscle damage in her blood. Her CK level reached more than 259,000 units per liter. The levels typically only stand around 33-211.
Franco is hoping she will be able to move about more freely come Christmas time. She shared her experience with rhabdo so the public would be more aware of the signs of rhabdo, which may give out symptoms, such as muscle cramps, aches, feeling weak or tired, and tea-colored urine.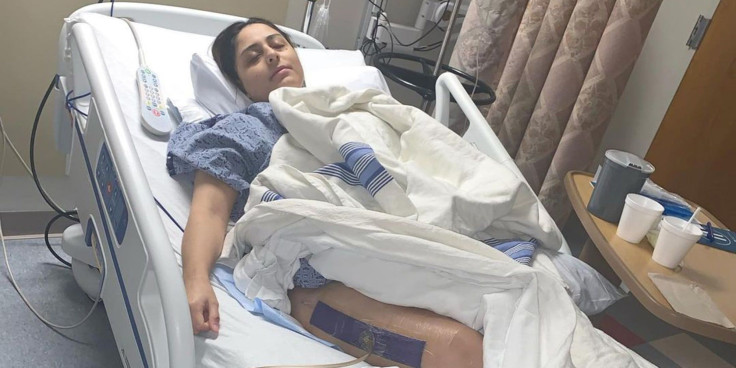 © 2023 Latin Times. All rights reserved. Do not reproduce without permission.