A teacher who was originally dealing with only one case of a sex act on a teenage student is now in a bigger mess. This transpired after several other students came out and revealed alleged abuse of the Columbian High School teacher with each seeking $50 million in damages each.
Nicole Dufault was already handed a suspended three-year jail sentence in March for allegedly grooming a pupil. However, at least three more students have emerged, all claiming sexual abuse from the high school teacher, NorthJersey.com reported.
Two of the new complainants filed their lawsuits in the state Superior Court two weeks ago while a third filed one on Tuesday. The trio South Orange-Maplewood School District failed to locate the abuse of Dufault. Her actions were exposed after a video emerged, showing how the teacher performed orals sex on a student. Footage has spread over social media.
When video footage came out, such caught the attention of students and administrators of the school. She was arrested in 2014 and Dufault pleaded guilty to the criminal sex act in January 2020.
"She was just out of control with her behavior. The question here is: What did the school know directly, or what should they have known?" Attorney John Baldante stated.
With the new complaints, Dufault now has more problems to deal with. All were freshmen boys from 2011 to 2014 and were offered presents and favors by the teacher.
"Dufault customarily solicited and seduced [one plaintiff] by indicating that they were lovers and telling [the victim] that she 'loved him,'" one of the lawsuits read.
One of the victims was allegedly abused in 2011 when he was still 14. But it appears things escalated when he reached his junior year. Dufault was allegedly sending explicit text messages and nude images at that point.
Another 14-year-old suffered the same abuse in 2013. Dufault had allegedly changed computer records to show students attended class but were having sex with her. As a reward, she even boosted their grades.
Aside from the initial sentence, Dufault was also ordered to register as a sex offender under Megan's Law and forfeit her teaching license and will be subject to lifetime parole. At the time, she claimed that it was because of brain surgery that messed up her sexual impulse control.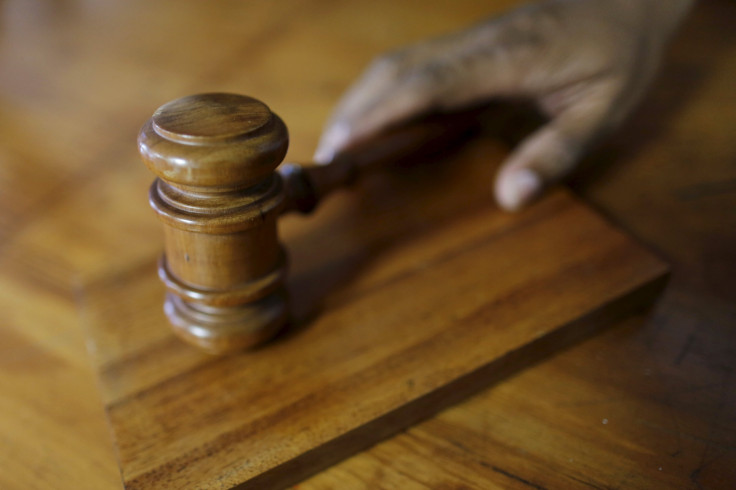 © 2023 Latin Times. All rights reserved. Do not reproduce without permission.