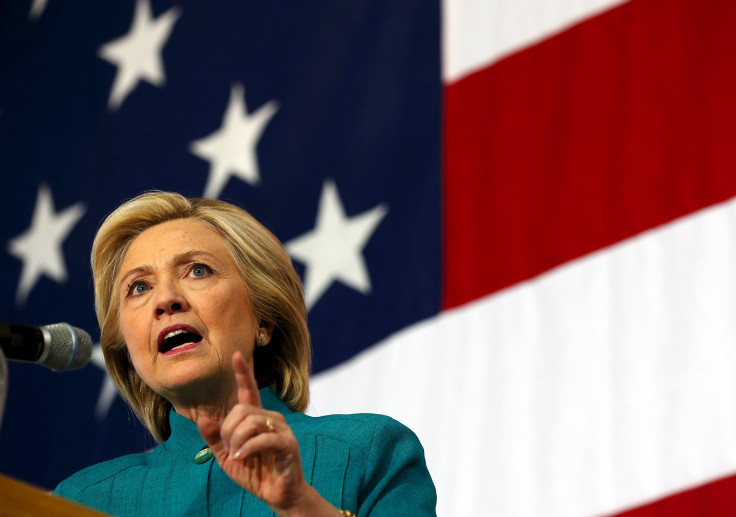 Democratic presidential candidate Hillary Clinton has been largely silent on immigration since her carefully choreographed conversation with Dreamers a few months ago. Dodging questions from reporters during much of her campaign on issues ranging from her emails while secretary of state to her take on Puerto Rico, Clinton sat down on Tuesday for a wide-ranging interview on CNN's Situation Room, hosted by Brianna Keilar. She delicately denounced Donald Trump for his comments claiming that most Mexican immigrants are "rapists," "murderers" and "criminals."
"I feel very bad and very disappointed with him and with the Republican Party who were not responding immediately and saying 'enough, stop it,'" Clinton told Keilar. Her Republican rivals "range across the spectrum from being begrudgingly welcoming to outright hostile [against immigrants," she said.
"What about Jeb Bush's approach to that?" Keilar said, referring to the Republican candidate's pledge to confer some legal status to undocumented immigrants.
"He doesn't believe in a path to citizenship. If he did at one time, he no longer does," Clinton said.
Clinton also weighed in on a recent shooting case in San Francisco, saying that she had "no support" for the way the city refused to enforce an ICE immigration detainer request for the undocumented immigrant who allegedly pulled the trigger.
The full interview reairs on Anderson Cooper 360 today at 8pm EST
© 2023 Latin Times. All rights reserved. Do not reproduce without permission.