Migrants seeking citizenship in the United States must be fully vaccinated against COVID, according to the United States Citizenship and Immigration Services (USCIS).
Individuals applying for U.S. citizenship must provide a proof of being fully vaccinated against COVID-19 before a civil surgeon can finish the mandatory immigration medical examination, according to the USCIS' new rule. The requirements, according to the USCIS, will go into effect on October 1.
KRQE said the new law also requires migrants undergoing an immigration medical examination to finish the COVID-19 vaccine series. The vaccinations might need one or two doses depending on the vaccine brand.
USCIS stated that its policy guidelines have been updated following the CDC's amendment to the Technical Instructions for Civil Surgeons on August 17.
The agency stated it appoints qualified physicians as civil surgeons to conduct immigration medical examinations for applicants within the United States and to document the results on "Form I-693."
Migrants and those seeking citizenship in the United States must undergo an immigration medical examination to see whether they have any disorders that might preclude them from getting citizenship "on health-related grounds."
Physicians may not sign off on Form I-693, formally known as the "Report of Medical Examination and Vaccination Record," unless the applicant has received COVID-19 immunizations, according to the new rules.
If a candidate meets these criteria, such as having contradictory medical conditions or religious convictions, or being a juvenile who is not eligible for a vaccine, the USCIS said it may still waive the process.
Applicants who live in areas where vaccine supplies are low will be exempt from the new requirement as well.
Meanwhile, the U.S. Immigration and Customs Enforcement (ICE) has approved to a set of recommendations aimed at preventing the spread of COVID in detention facilities and improving response times in the event of future pandemics.
The Office of the Inspector General (OIG) of the Department of Homeland Security (DHS), Border Report, recently performed inspections in various ICE facilities and discovered that the agency was struggling to successfully control COVID-19 and protect detainees and personnel.
According to the OIG study, numerous sectors of the detention facilities struggled to manage inmate health and safety.
The use of masks by staff, ensuring that all detention facilities conduct facility-wide COVID testing, especially for all new detainees, transferring detainees only as allowed by the Pandemic Response Requirements (PRR), and keeping detainees with COVID-19 away from those suspected of having COVID but not confirmed were among the OIG's recommendations for ICE facilities to follow.
Although there is a sufficient supply of the stated protective equipment, the investigation observed that personnel and detainees did not always conduct physical distancing and use PPEs. The OIG also stated that ICE detention facilities did not conduct COVID-19 testing on all new detainees.
The OIG report came after Border Report said the Biden administration doubled the number of migrants referred to an expedited federal immigration court process.
Last month, at least 11,847 migrants seeking asylum were placed in the Dedicated Docket program, according to Transactional Records Access Clearinghouse, a Syracuse University research institute that records immigration court cases.
The Department of Homeland Security said in May that it would begin enrolling migrant families in a new fast-track program aimed at processing immigration cases in under 300 days.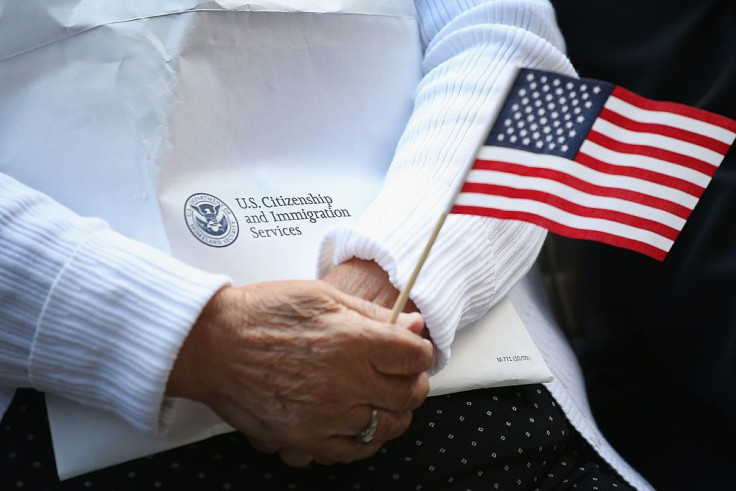 © 2023 Latin Times. All rights reserved. Do not reproduce without permission.