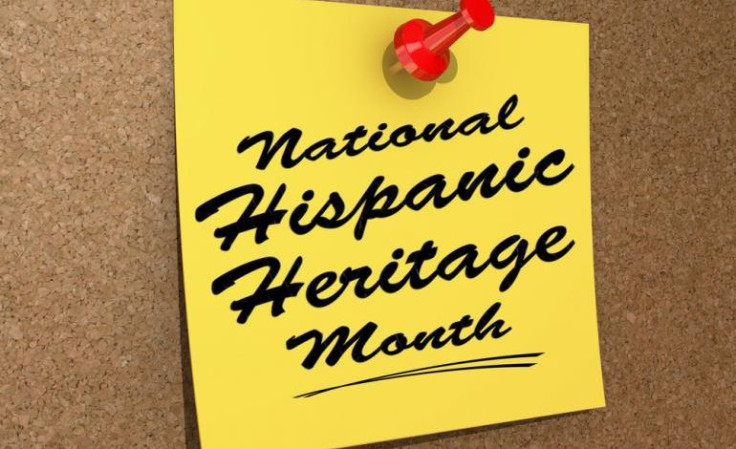 The main purpose of Hispanic Heritage Month is to recognize the contributions and vital presence of both Hispanic and Latin Americans to the United States and to observe their native heritage and contributing culture. The history of Hispanic Heritage Month has deep roots in the United States, the month-long observation began in 1968, and always begins in the fall of each year. Originally the celebration was not a month-long; In
fact, it was only a week. President Lyndon Johnson first approved Hispanic Heritage Week in 1968 and
was

expanded to a full month

by President Ronald Reagan in 1988.
Finally, Hispanic Heritage Month
was officially enacted into law on August 17 of that year. Here are some quotes to celebrate its importance and significance:
"I am a product of affirmative action. I am the perfect affirmative action baby. I am Puerto Rican, born and raised in the south Bronx. My test scores were not comparable to my colleagues at Princeton and Yale. Not so far off so
that I wasn't able to succeed at those institutions." — Sonia Sotomayor
"I think the Hispanic community–the values that resonate in our community are
fundamentally conservative. They are faith,
family and patriotism. Do you know the rate of military enlistment among Hispanics is higher than any demographic
in this country? And they are also hard work and responsibility." — Ted Cruz
"No particular race is the enemy. Ignorance is the enemy." — George Lopez
"The Latina in me is an ember that blazes forever." — Sonia Sotomayor
"No community values entrepreneurship and small business more than the Hispanic community." — Marco Rubio
"'Hispanic' is English for a person of Latino origin who wants to
be accepted by the white status quo. 'Latino' is the word we have always used for ourselves." — Sandra Cisneros
"The Hispanic community understands the American Dream and have not forgotten what they
were promised
– that in the U.S., a free market system, allows us all to succeed economically, achieve stability and security for your family and leave your children better off than yourselves." — Marco Rubio
"Don't let anyone call you a minority if you're black or Hispanic or belong to some other ethnic group. You're not less than anybody else." — Gwendolyn Brooks
"Every single immigrant we have, documented or undocumented, is a future American." — Junot Diaz
"My mother gave me one piece of advice that stuck with me. She said don't forget where you came from." — Eva Longoria
"I am trying to teach my children to feel a responsibility for their fellow human beings and a sense of connection with
… the world around them.
" — Gloria Estefan
© 2023 Latin Times. All rights reserved. Do not reproduce without permission.