A convicted murderer known as the "Hollywood Ripper" has been sentenced to death on Friday over the stabbing deaths of two young women, including one of Ashton Kutcher's former love interests, following two separate home invasions in 2001 and 2005.
Michael Gargiulo, 45, an aspiring actor, was convicted in August 2019 of the 2001 killing of Ashley Ellerin, 22, and the 2005 killing of 32-year-old Maria Bruno in their Hollywood neighborhood, according to the BBC.
He was also found guilty of attempted murder in a 2008 attack on Santa Monica woman Michelle Murphy, then 26, who managed to fend him off. The man then fled the scene but left a trail of blood, allowing police to track him down and arrest him.
According to court documents, the slain Ellerin was found dead in her Hollywood home in 2001 when she was supposed to head out with then up-and-coming young actor Kutcher for a date.
The Hollywood star testified at Gargiulo's murder trial that he had repeatedly tried calling Ellerin to inform her that he would be late a few minutes for their scheduled time to pick her up at home.
When he arrived at her door in Hollywood Hills, however, Kutcher told the court his knocks on the door were also left unanswered and that he figured she stood him up.
The actor claimed to have looked through a window before leaving and saw what he thought were red wine stains on the floor, assuming his date had already gone out. A roommate found Ellerin dead and bloodied the next day with 47 stab wounds.
Some four years later in December 2005, Gargiulo killed Bruno, a mother of four, after he "literally butchered" the victim with a knife while she slept, according to prosecutors. Bruno was a neighbor of Gargiulo.
CNN reported that Gargiulo would be extradited to Illinois to stand trial for the 1993 murder of another alleged victim, 18-year-old Tricia Pacaccio.
Prosecutors noted that Gargiulo targeted young, good-looking women who lived near him, dubbing him "The Boy Next Door Killer." The killer would later earn the nicknames "The Chiller Killer" and "The Hollywood Ripper" from the media.
On Friday, Los Angeles Superior Court Judge Larry Paul Fidler said "everywhere that Mr. Gargiulo went, death and destruction followed," calling Gargiulo's crimes "vicious and frightening" as he delivered the sentence, Fox News noted.
However, it may take a while before Gargiulo is put to death with the practice banned since 2019 under Democratic Governor Gavin Newsom. Authorities carried out the last execution in California in 2006.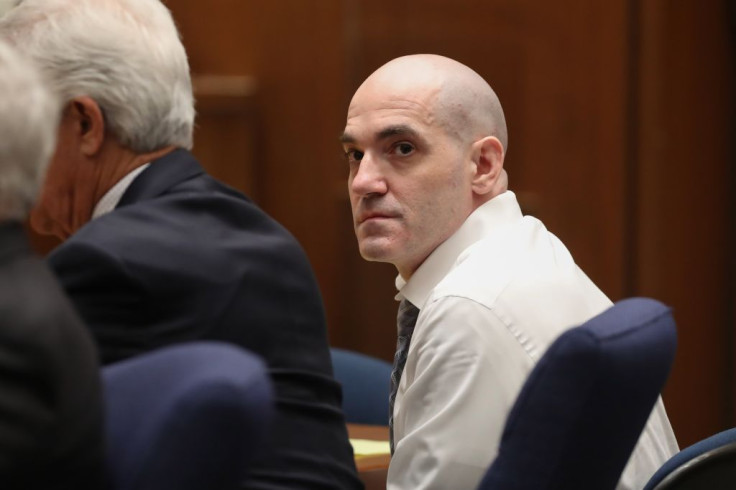 © 2023 Latin Times. All rights reserved. Do not reproduce without permission.