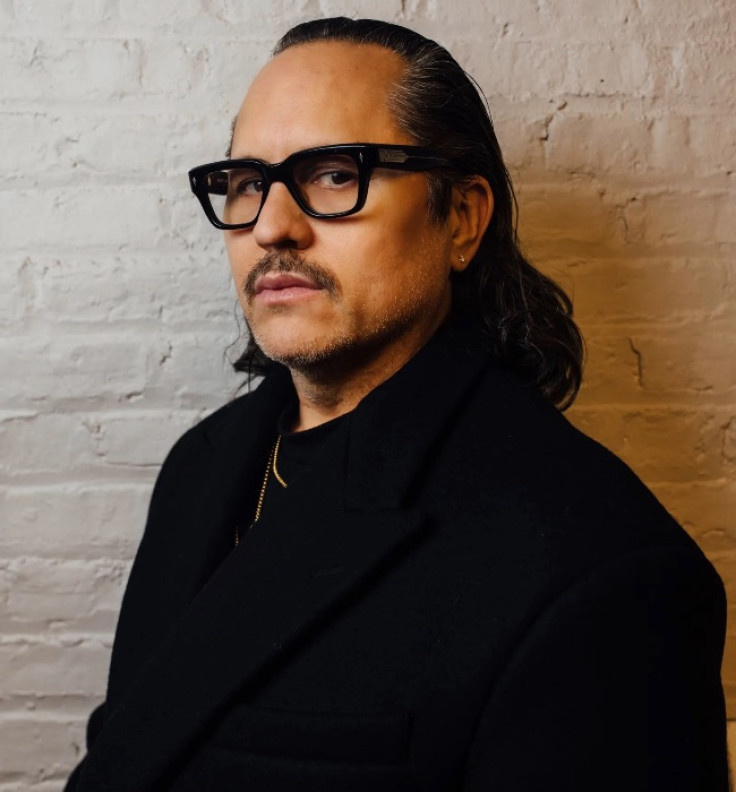 Mexican-American designer Willy Chavarría presented his Spring/Summer 2024 collection at New York Fashion Week S/S 2024, leaving the fashion world, critics and fans speechless with the showcase of his new season.
This year's edition of NYFW took place from September 7-13, 2023 at the iconic Woolworth Building in New York City, with the direct participation of more than 70 designers and the submission of digital collections. The calendar covered some debuts, many comebacks, and many favorites like Chavarría.
The Chicano fashion powerhouse presented a now acclaimed collection leaving critics asking for more since it was exhibited at the 11th hour on the last day. Although it was not his debut, his presence caused a stir in the international fashion press. Iconic fashion magazines like Harper's Bazaar literally named Willy Chavarría (and Luar designer) winners of NYFW 2023. Although this fashionista week is not a contest, the presence of the designers in this show inspires competition and the search to stand out, something that for designers can be worth being hired by big brands as executive designers, beyond their own labels and personal clothing lines, as is the case of Chavarría, Senior Vice President of menswear design by Calvin Klein.
The designer called his display New Life, which he says is inspired by times past. The press hailed the show for the beauty of his collection of garments detailed with couturier-level precision and, above all, with powerful metaphorical messages. As a Harpers Bazaar article points out, "In his show notes Chavarría described this season's collection, which is technically menswear but really made for anyone, with the words 'romance' and 'dilapidation.' It was that very tugged-from-real-life juxtaposition that made this offering so moving at the end of a long, hot summer and a week dotted with safe, commercially viable collections."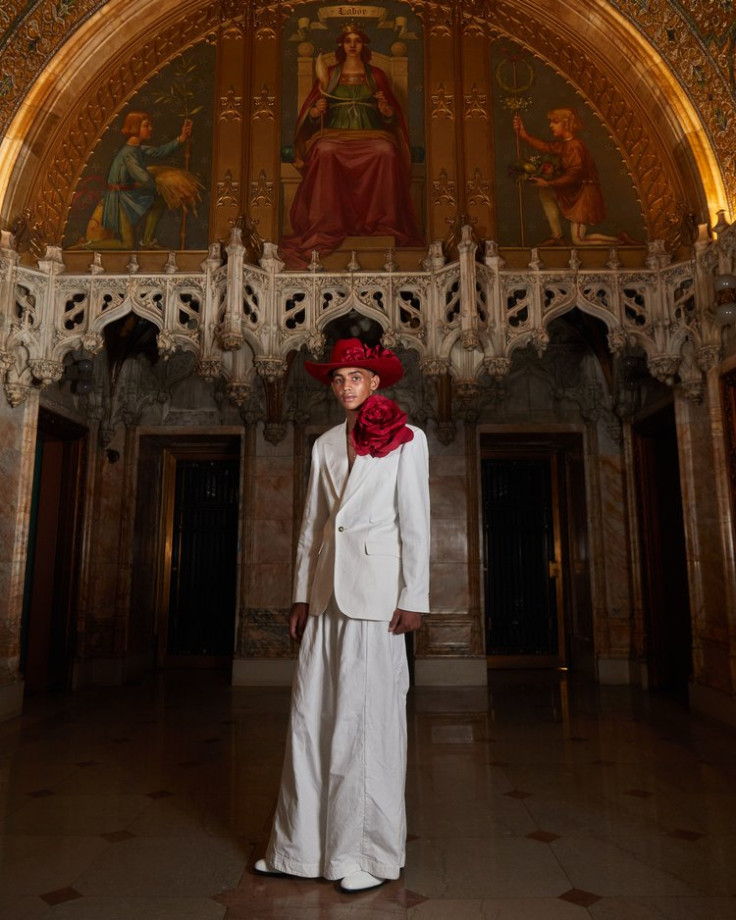 According to Cultured magazine, Chavarría got inspiration from places like New York's piers, parks and streets around his studio. Those were everyday muses for the Chicano designer. Passersby and neighbors also became part of the Spring/Summer 2024 collection: "The Fresno-born designer has built his eponymous brand on this sentiment—it is an homage to Chicano masculinity and tenderness. Chavarría designs clothes to make the people in his life feel regal."
The collection was also reviewed by Vogue magazine as "the most requested look of NYFW." According to Vogue, Chavarría said before the show how his beauty aesthetic influences the intergenerational collection. WWD added more Chavarria behind-the-scenes comments: "It always starts in the heart, a lot. I never know what it's going to be until much later. I'm not like a designer who says it's going to be this or that." "And then I go and do it. I always start with music, feelings and books, and you know, the creative process evolves until the end," Willy Chavarría said backstage.
According to the same article, his spring/summer collection is a celebration of color and youthful energy in the sphere of "Latinidad," with a roaring soundtrack of notable Latin songs like Si nos dejan and Bésame mucho. The line ranged from styles that included tailored pieces that transported you to 1940s Cuban nightclubs, with exaggerated shoulder proportions, to modern 1990s sportswear. This was mixed with spectacular oversized red roses, crucifix necklaces, cowboy hats and Texas boots.
What seems most captivating about Chavarría's style is not his designs, but rather what they convey: his values, heart, and passions. He defines this as "a conceptual fashion label with a cinematic approach to design and presentation. According to his website, Chavarría's designs "are intended to be empowering and expressive. His collections are imbued with a sense of drama, excitement, and comedy through color, silhouette, and fabrication. Willy takes an unapologetic stand on human rights and often partners with organizations, brands and charities to promote social justice issues and support communities close to his heart."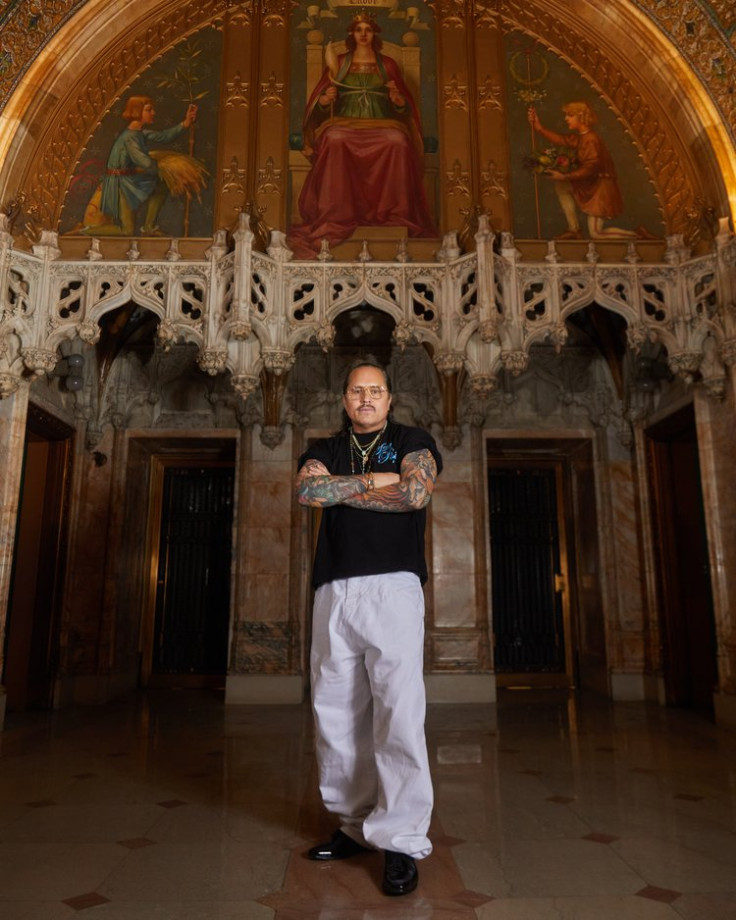 Green, white and red roots
Chavarría is the son of a Mexican father and Irish mother and was born in rural California. He later grew up in California's San Joaquin Valley, where he was a keen observer of the cultural, artistic, and ideological expressions of his community. He studied graphic design at the Academy of Arts and eventually found his home in fashion creation.
According to biography featured at the Latin American Fashion Awards: "There is a sensitive and cinematic approach to Willy Chavarría's collections. His concept combines the emotion of art and modern politics in a reactionary story of human will. WILLY aims to uplift and inspire through design, to be a voice for those who have no voice, Often partners with organizations to promote social justice Inspiration is taken from both biographical elements of Willy's life, often infusing nodes of his Mexican-American heritage, and the beauty he sees on the streets and the culture that surrounds it."
All of these elements come from his Latino legacy, which helped create his own aesthetics and poetics about which Chavarría wrote an op-ed for the New York Times, and his work inspiration in Mexican-American culture in California.
"He has applied his own lens to tropes of American life, recasting familiar garments into symbols: Stetson hats, varsity T-shirts, sporty windcheaters, preppy monogrammed brass buttons. A red T-shirt with puffed-up shoulders was as big as an American football jersey; a T-shirt emblazoned with 'USA' subversively printed upside down. Similarly, his reach is grasping characters that prop up American contemporary culture – namely musicians and athletes (Venus Williams arrived at the US Open, racquet bag in hand, wearing a Chavarria blazer and enormous corsage just a week earlier). Evening wear and tailoring took precedence over streetwear."
The fashion designer has explained that he grew up learning about civil rights leaders like César Chavez and Dolores Huerta. He also read about the 1943 Zoot Suit Riots, where White servicemen attacked Mexican-Americans and other people of color in Los Angeles for wearing zoot suits. According to history.com, the Zoot Suit Riots were a series of clashes during which mobs of U.S. servicemen, off-duty police officers and civilians brawled with young Latinos and other minorities in Los Angeles.
The June 1943 riots took their name from the baggy suits worn by many minority youths during that era, but the violence was more about racial tension than fashion. During the 1930s, dance halls were popular venues for socializing, swing dancing and easing the economic stress of the Great Depression. Style-conscious Harlem dancers began wearing loose-fitting clothes that accentuated their movements. Men donned baggy trousers with cuffs carefully tapered to prevent tripping; long jackets with heavily padded shoulders and wide lapels; long, glittering watch chains and hats ranging from porkpies and fedoras to broad-brimmed hats.
And as Mitú says: "Once he saw clothing like zoot suits could "make powerful political statements," he never looked back."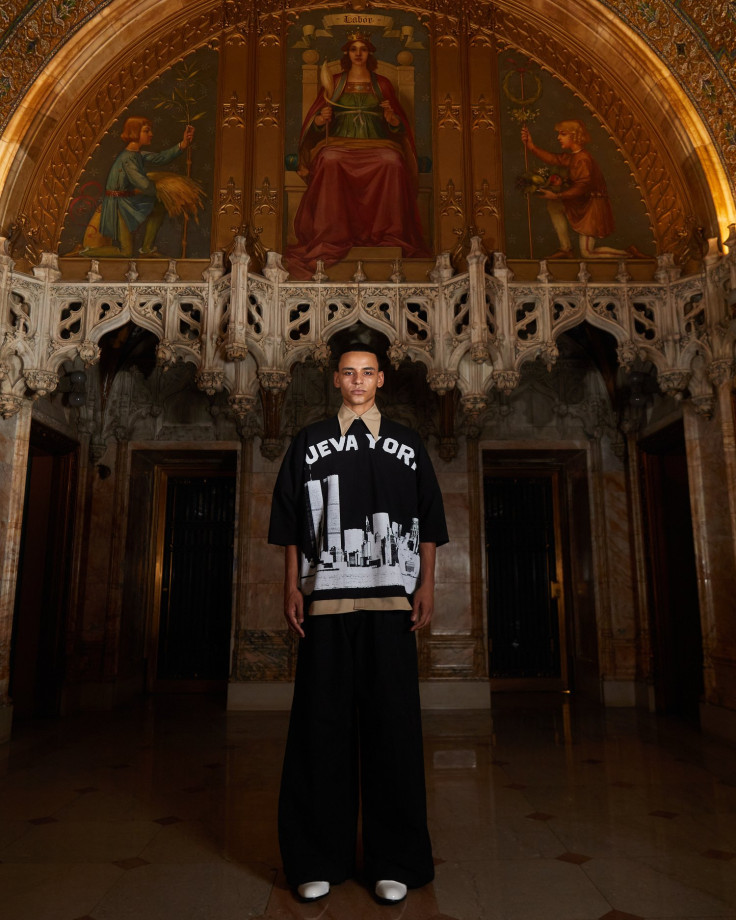 © 2023 Latin Times. All rights reserved. Do not reproduce without permission.