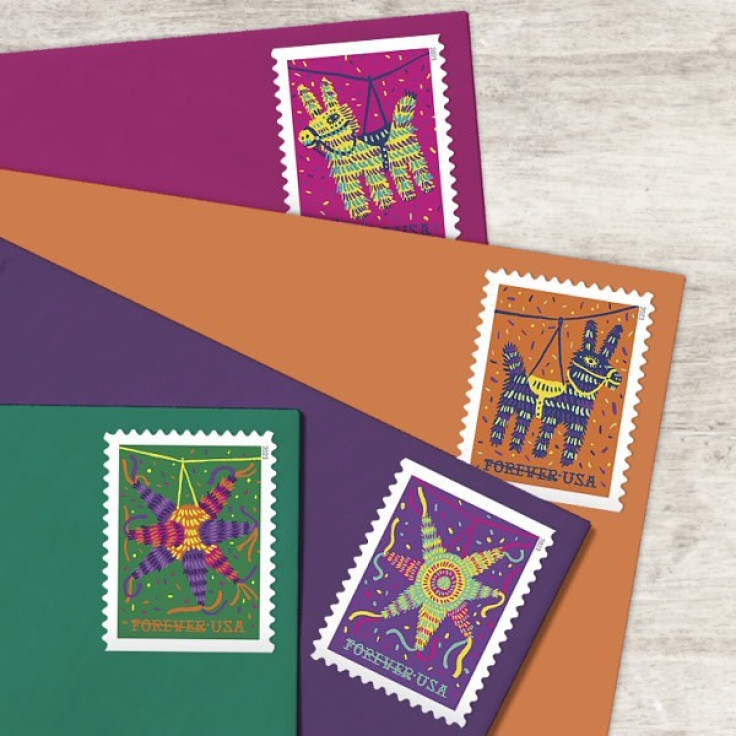 Hispanic Heritage Month is an annual celebration that seeks to collect and recognize all the best of the Hispanic talent that has nourished the North American social and cultural fabric. But this celebration is not only about the past, it also opens the window to observe all the young artists of Latin heritage - many already American citizens - who are nourishing the current art scene. A whole series of companies want to jump on this Latin bandwagon, offering a unique opportunity for younger generations of American-Hispanic American artists to demonstrate how their vices are driving new doses of Latin creativity, power and talent in the United States.
This year, Starbucks chose Manuela Guillén to design its merchandise. The coffee giant tapped Cuban/Salvadoran artist and illustrator, Manuela Guillén, to design the latest collection of Starbucks drinkware inspired by Latin culture. The Cuban/Salvadoran artist, muralist, painter, illustrator, and educator based in Philadelphia collaborated with Starbucks in their latest series, which celebrates the unique stories of artists worldwide. The collection includes three tumblers and a mug that features a variety of colorful shapes, designs, and bilingual text. Guillén's parents are from Cuba and El Salvador and while she was in college, she told Starbucks that the journey they went through was an inspiration for her to paint. One of her designs by Ella, features a bilingual greeting with "hi" and "hola" on it. "I wanted to show duality that a lot of first-generation people feel," Guillén mentioned to the coffee shop. It also includes a bridge coming out of the sun and a woman with her arms raised touching the bridge.
The U.S. Postal Service kicked off Hispanic Heritage Month with a Piñatas stamps collection, paying homage to a tradition with global roots that has evolved over centuries to become a universal symbol of celebration. These Forever stamps come in four designs — two donkeys and two seven-pointed stars — celebrating the traditional Mexican fiesta favorite. The USPS' new piñata stamps collection was created by Seattle artist Victor Meléndez. Meléndez's illustrations of a seven-pointed star and a burro piñata are among a select group of 31 stamp issues this year. Victor Meléndez is an art director, graphic designer, and illustrator in Seattle, originally from Mexico City. After two years of college for electrical engineering, he made a major life pivot, leaving Mexico for the Pacific Northwest and locking down a BFA in graphic design from Cornish College of the Arts. In a 2022 interview by The Stranger Magazine he point out:
"My heritage is quite important for me—it influenced me tremendously growing up, and obviously still does. I think subconsciously my work is inspired by all the stuff I saw, both as a kid and now as an adult when I go back to visit. At the same time, I try not to rely on that too much, I like to be respectful of the culture and do my own interpretation of whatever inspired me, an old toy, food, a sculpture, etc."
Nike has been celebrating the culture of the Latino community with special sneakers since years. Following the release of the Air Max 1 'Puerto Rico' back, now the streetwear brand has released the Nike Air Max 1 'Familia' – for Latino Heritage Month that has become an annual flagship for Nike to create a collection of themed sneakers. Every year has been united by the theme of 'Familia', bridging each project together year after year. Air Max 1 "Familia," which arrives with a rich mixture of color and texture. Constructed from a mix of suede, leather, and corduroy, the AM1 'Familia' adds some unique new features like layered overlays that make for colorful outlines, and bound edged on the mid-foot panels. This Air Max 1 is painted in a vibrant color way that reflects the energy and festivity of the Latin American population.
Levi's also is tapping Latin artists to celebrate Hispanic Heritage Month, inviting Gabriela Ruiz, Juan Veloz and Alejé Santiago to customize Levi's 501 jeans for its Archives with designs inspired by their life and heritage.
"To celebrate Hispanic Heritage Month, we're highlighting the power of legacy, culture, and connection through the eyes of three talented Hispanic Americans and the intergenerational bonds that helped pave the way for the creatives they are today. They each pay their homage on custom pairs of co-designed Levi's® 501® jeans, which is celebrating its 150th anniversary", commented the brand.
Los Angeles-based artist Gabriela Ruiz describes herself in her website as a self-taught artist whose practice blends diverse forms of expression and media, including sculpture, video, painting, and apparel design. Strongly influenced by growing up in LA's San Fernando Valley to immigrant parents from Mexico, Ruiz's practice is a reflection of the DIY work ethic she was raised under, the vibrancy of Mexican cultural and artistic traditions, and her exposure to subculture and fantasy at a young age as a means to escape the realities of daily life. His stepfather Israel — a construction company owner originally from Mexico City, Mexico — has had a major impact on the artist's work, which spans sculpture, video, painting, and apparel design, according to Levi's newsletter.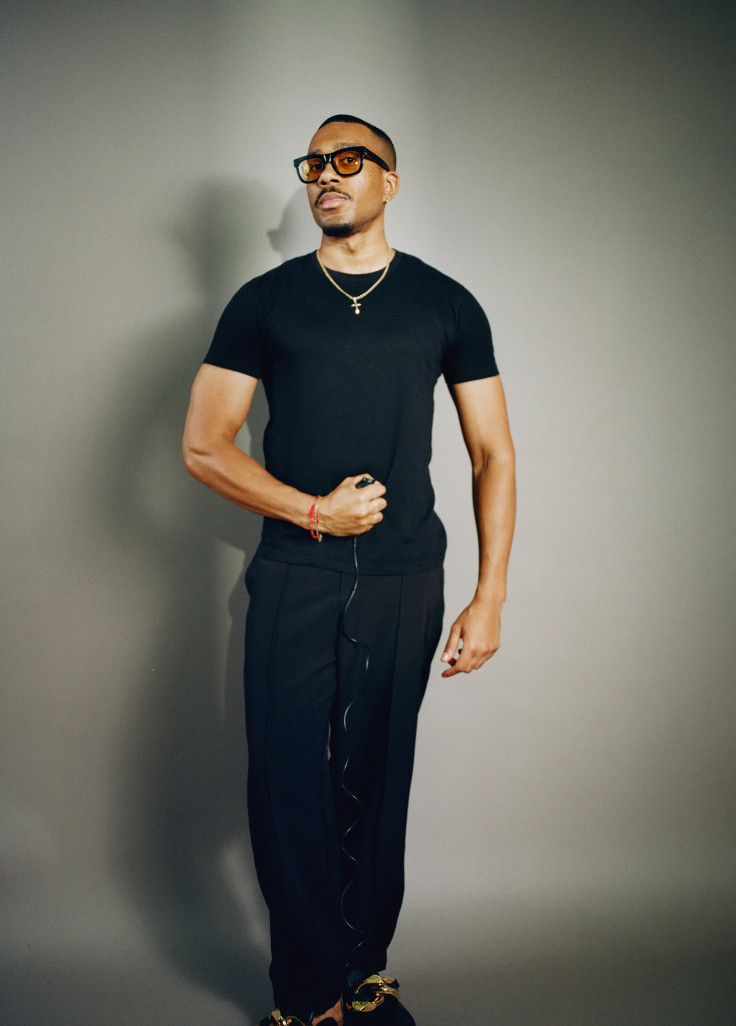 Born in Brooklyn, New York, Juan Veloz is a self-taught photographer whose artist approach is closely tied to his Dominican Heritage, influence on his upbringing as a young, Afro-Latino. He self says that he "became known for photographs capturing the authentic identity and personality of his subjects — initially people from his local community." Veloz has later moved to LA and collaborated with some of the most prominent names in fashion, music, and arts: from Vogue to Dior, Netflix to Nike. In his work, Veloz is committed to equality, representing the voices and narratives that often missing in contemporary media landscape.
Finally, Alejé Santiago is a creative and a stylist from the University of Pittsburgh. His work is deeply influence "due to his upbringing as children of Puerto Rican and Cambodian parents in Lancaster, Pennsylvania — a city that boasts a thriving Hispanic community. Sitting at the intersection of two unique cultures has inspired Alejé to dig deeper into who he is and what that represents."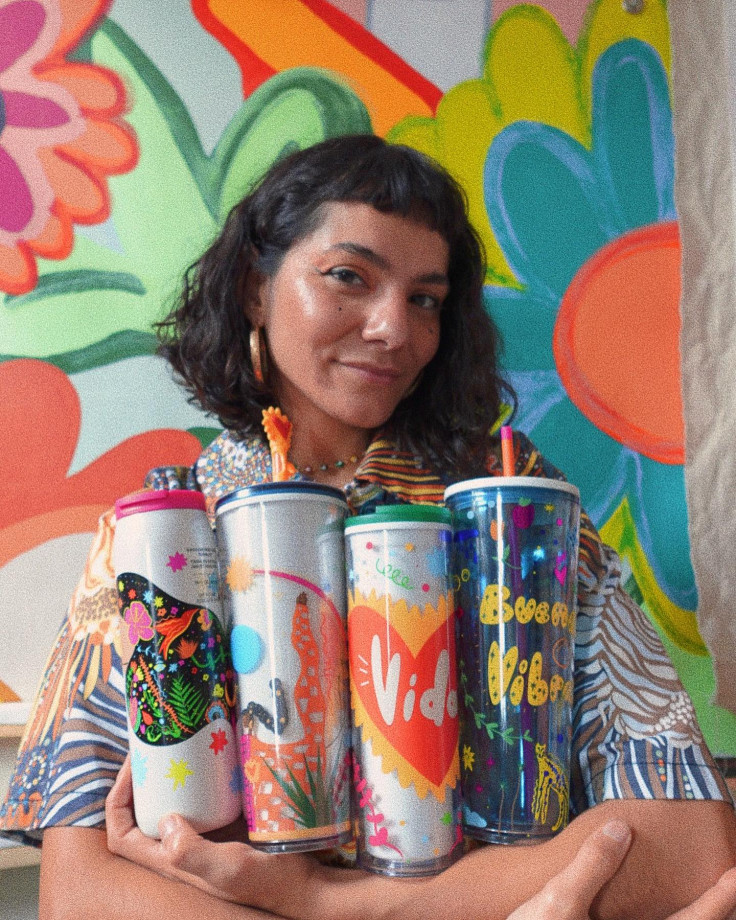 © 2023 Latin Times. All rights reserved. Do not reproduce without permission.