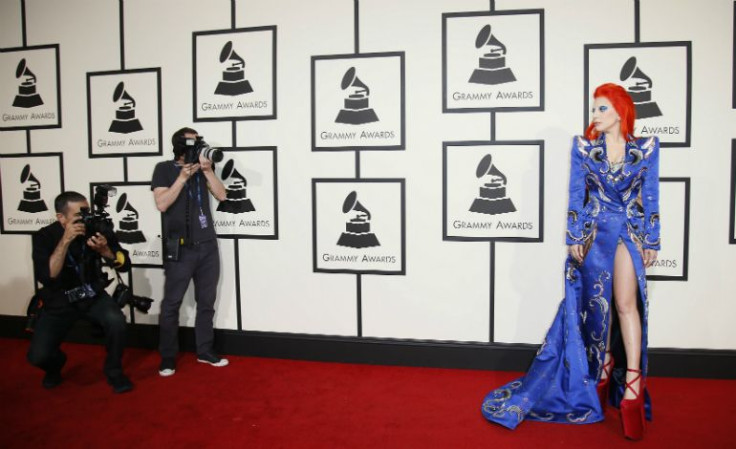 With award season in full swing, we look forward to the daring fashion and latest trends to debut and show off on the red carpet or any after party event. We never really think about the big beauty prep routine before hitting the big night and with one of Latin music's biggest nights "Premio Lo Nuestro" tonight, our friends from Dove Dry Spray shared with us the latest beauty prep tips from three top Latina beauty experts and social media mavens. Scroll down to learn all the ultimate secrets from these fashion insiders.
Daniela Ramirez @NanysKlozet
"When getting ready for a big event, one of my favorite tips is to smoothly rub two ice cubes on my face for a couple of minutes (focus on the eye area, especially if you had a busy day before and couldn't get enough beauty sleep)," Daniela added,"this also shrinks your pores and your makeup will look flawless all night."
Kelly Saks @KellysKlozet
"My beauty bag is filled with all my go-to necessities and Dove Dry Spray is a must-have. Deodorant stains are the worst way to start a special evening, that's why I love that Dove Dry Spray goes on clear and dries instantly," Kelly said, "I don't have to worry about embarrassing white marks on my party dress. It also ensures I'll stay comfortable and dry throughout a long night of singing and dancing with my chicas. I'll be the only one that knows when I break a sweat from jamming to Mr. 305!"
Annie Vazquez @TheFashionPoet
"Getting ready for the big night out means looking and feeling your best, so make sure to get plenty of beauty sleep and drink lots of H20 the night before,"Annie shared, "break a sweat by squeezing in a good workout the same day. It'll keep you energized for the evening & fuel your confident throughout it.
© 2023 Latin Times. All rights reserved. Do not reproduce without permission.