Prince William reportedly aims to modernize the monarchy by ending its "never complain, never explain" policy. Sources claimed that he has also been thinking about how long-held protocols can be upgraded when he ascends the throne.
"The prince believes that for him, the days of "never complain" are over. He definitely won't be speaking out regularly but believes if the monarchy has something to say, then it should say it. He's not being critical of the Queen, far from it. He admires her absolutely and has learnt so much from her," a royal source claimed.
"But he is looking ahead to how things will be in 40 years' time. He wants the monarchy to continue to be a unifying force, to bridge the gap. He listens to people, he really does, and has got a very clear vision for the future. He's very alive to what is modern and relevant and is very thoughtful. He wants to take his grandmother's success and build on it, his way."
One of the long-standing mantras the Royal Family seems to live by is "never complain, never explain." Queen Elizabeth adopted it for much of her reign. However, William could be prepared to ditch this when he becomes King. According to the Daily Mail, William is said to respect the approach favored by the Queen but thinks that the royals should be "agile" to survive.
The Sun also reported that William wants to "rip up the rulebook" and old-fashioned methods to show they are modern royals - in what has been dubbed the "Cambridge Way."
Meanwhile, some unfavorable comments emerged surrounding him and his wife, Kate Middleton, shaking the outstretched hands of children behind a metal fence in Trench Town, Jamaica. On Thursday, before departing the country, the pair rode around in an open-top Land Rover, which was considered a tribute to the Queen doing the same in the 1960s.
The Duke and Duchess of Cambridge embarked on an eight-day tour from ancient Mayan ruins at an archaeological site deep in the Chiquibul Forest to the Junkanoo in the Bahamas. The royal couple seemed to be very much involved in the optics of "colonialism," opting wherever possible for smaller, more intimate engagements where they could meet as many members of the communities as possible.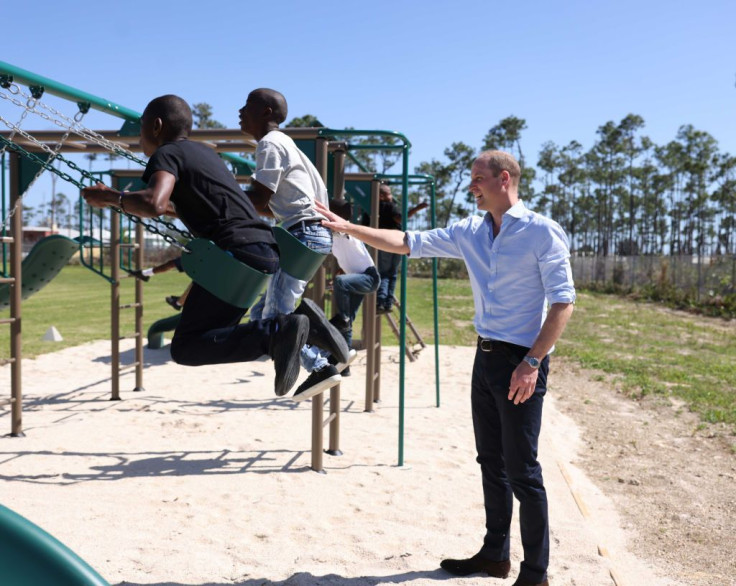 © 2023 Latin Times. All rights reserved. Do not reproduce without permission.