Hugh Jackman might have chosen to ignore mean-spirited speculations surrounding his sexuality for years together. But, fellow Australian actress Deborra-Lee Furness and his wife of 24 years (and counting) decided to quash the rumors in the most epic manner possible.
"He's been gay so many years," she said, in a rather light-hearted tone, as seen on the clips shared by The Daily Mail. Lee Furness had recently appeared on "Anh's Brush with Fame", where she was at her candid best. "I was gay, too. Do you know when I did 'Shame'? I was gay. They were shocked when I got married," she added, suggesting how the inane rumors hinting at her husband being gay, was one directed at her as well.
Urging fans and people around to respect Jackman's privacy, the 64-year-old added how unfair it was to discuss something as intimate as his sexuality. "It's just wrong," she continued, citing how something as mindless as gossipping could have its repercussions.
Lee Furness has gracefully dealt with several snarky remarks in the past, but was willing to clap back at haters this time around. Addressing one of the most common comments revolving her marriage to Jackman, the age disparity and how she's "Lucky" to be the "Wolverine" star's spouse -- Lee Furness averred, "People don't realize, it's actually rude to say that," she said.
"'Lucky' because he's a stud-muffin, you know, but that's showbiz and Hollywood and the brand of Hugh Jackman," she added, suggesting that it was about time people realized that the persistent rumors weren't remotely true. "It's just wrong. It's like someone saying to Elton John, 'He's straight.' I'm sure he'd be pissed," she reiterated.
While it's often assumed that couples in the showbiz industry lead flashy lives off the camera too, Lee Furness made it clear that she and her 51-year-old "stud muffin" spouse led pretty normal lives. Dropping an instance for that matter, she revealed how when Jackman has deemed the "Sexiest Man Alive back in 2008," it barely made any difference to Furness. Instead, the first thing she told him after the news surfaced was to "take out the trash."
"Hey sexy, your turn with the garbage," she added.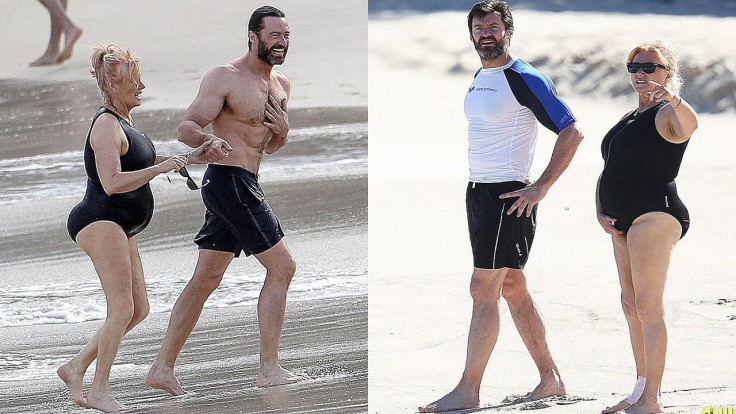 © 2023 Latin Times. All rights reserved. Do not reproduce without permission.