For some people, regenerating parts is a problem. Most wonder if there is a way to naturally regenerate some body parts similar to salamanders. But it appears there is a way, said to be an untapped ability according to scientists.
This means that people who have lost limbs may have that ability, researchers claim. And to prove it, the theory seems to stem from a Mexican salamander that is all but extinct in the world called axolotl. It is said to be a champion at regeneration, a reptile that can reportedly recreate almost any body part including the brain.
Researchers studied the amphibian together with the MDI Biological Laboratory in Bar Harbor, Maine and alleged that they found that humans have an untapped ability to regenerate body parts.
Per their research, it appears they found the secret in immune cells called macrophages. They are the ones that promote the growth of tissue cells in the salamander. However, they produce scarring in the mouse that has missing body parts.
The key thing to note here is the scarring. Scientists feel that it could be the one responsible for the blocking of regeneration in mammals in the future. They could be blocking brain pathways that lead to scarring could allow humans to regrow lost limbs or improve overall health.
"Axolotls don't scar, which is what allows regeneration to take place. But once a scar has formed, it's game over in terms of regeneration. If we could prevent scarring in humans, we could enhance quality of life for so many people," Dr. James Godwin explained.
Hence, axolotl could hold the key towards aiding humans in regenerating body parts at some point. IT could come in the form of drugs that could be developed to help regenerate tissues and organs lost to disease or injury instead of forming a scar.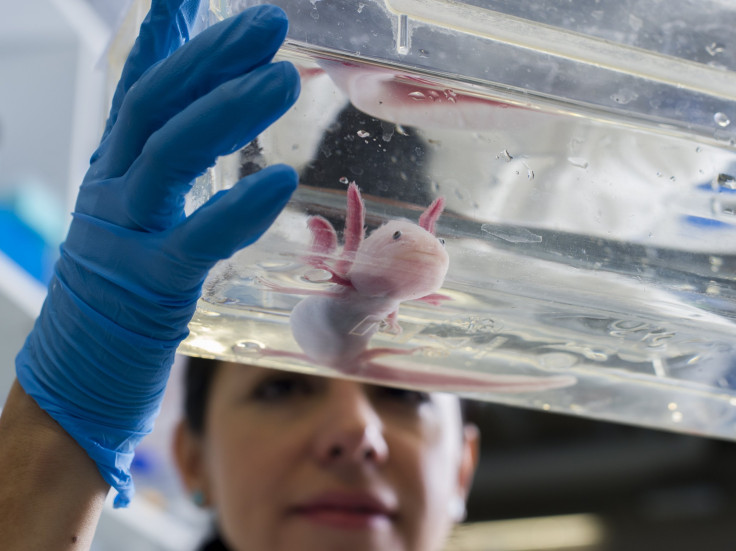 © 2023 Latin Times. All rights reserved. Do not reproduce without permission.