Hundreds of students attending the University of Kansas protested outside a fraternity on Monday night, Sept. 13, after a woman was allegedly drugged and raped by a member of the fraternity during a party.
Phi Kappa Psi, a fraternity in the University of Kansas, saw hundreds of protestors swarming the outside of their fraternity as they pushed for accountability from the university for the drugging and rape of the unnamed student, The Daily Beast reported.
The protest, dubbed "No Means No Peaceful Protest," was attended by hundreds of women and men who expressed their disgust at the fraternity system's lack of accountability with chants like "We believe her!" and "Lock him up!", according to the Kansas City Star.
"Fraternity men are much more likely than non-fraternal men to engage in sexual assault, and that puts sorority women at the highest rate of any university group or demographic to be sexually assaulted," Grace Reading, founder of Strip Your Letters, said.
Strip Your Letters is a "campus-adjacent" group that aims to push sororities to disassociate from the Interfraternity Council, which they believe is inherently unsafe for women.
"Rape culture is a huge part of Greek culture, it's not something that has ever gone away," Reading added.
Anger at the incident has pushed ordinary students to protest frat culture which they feel lacks accountability for the sexual assault that happens behind their walls. Katherine Strane, a student that attended the protest, has nothing but shock and disgust for the alleged rape, WIBW reported.
"KU needs to do something. There needs to be a harsh punishment for those who are caught," Strane said. "Many of the people before this got away with it and if this guy gets away with it, it is just going to be a repeated cycle."
As the police continue to investigate the matter, the Phi Kappa Psi fraternity has issued a statement regarding the accusations: "Phi Kappa Psi takes these allegations very seriously and will fully cooperate with law enforcement."
Members of other fraternities in the area joined the protest in solidarity with the alleged rape victim. Many believe, however, that the only way to prevent future rape and sexual assault is by demolishing the fraternity system altogether.
"While Phi Psi is currently the one being blamed, every single fraternity here is guilty," Abigayle Redeker, a student at the university, said. "Until rape culture is demolished, it's going to continue happening here."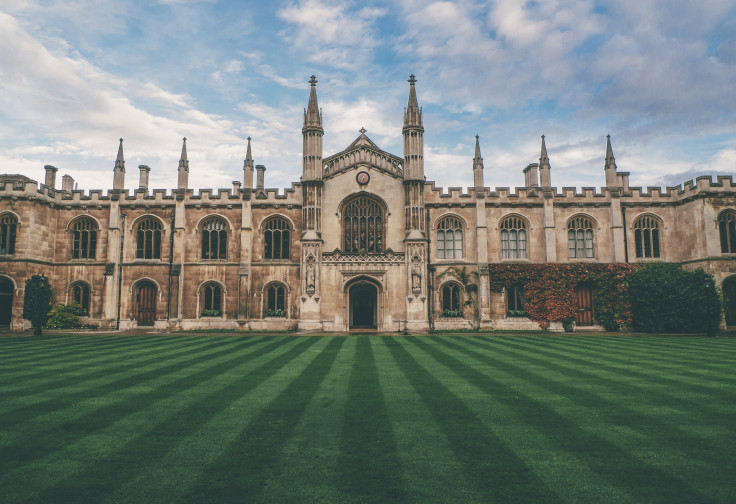 © 2023 Latin Times. All rights reserved. Do not reproduce without permission.