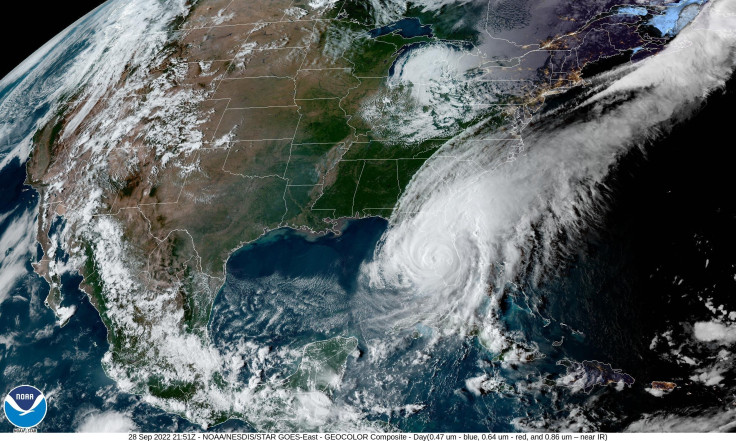 Hurricane Lee moved over the open ocean to the northeast of the Caribbean on Sunday night after experiencing dramatic fluctuations in intensity.
Late Sunday, Lee was positioned approximately 310 miles (500 kilometers) northeast of the northern Leeward Islands with sustained winds of 105 miles per hour (169 kilometers per hour). It is moving northwest at 8 miles per hour (13 kilometers per hour), according to the AP News.
The hurricane surged from Category 2 to 5 on Saturday before weakening to Category 2 and then strengthening back to Category 3 on Sunday.
Experts had cautioned that rising post-storm ocean temperatures could spawn stronger hurricanes, impacting areas farther north and inland. Latest forecasts suggest that the Category 3 storm is not projected to make landfall and should remain out at sea until Friday.
"We had the perfect conditions for a hurricane: warm waters and hardly any wind shear," Lee Ingles, a forecaster with the National Weather Service in San Juan, said, as per AP News.
The National Hurricane Center said in a Sunday update that the U.S. East Coast was facing the prospect of dangerous surf and rip currents, which were only expected to worsen and spread northward in the coming days.
"It is way too soon to know what level of impacts, if any, Lee might have along the U.S. East Coast, Atlantic Canada or Bermuda, especially since the hurricane is expected to slow down considerably over the southwestern Atlantic," the center said in its advisory.
The hurricane's core is expanding, with strong winds extended up to 75 miles (120 kilometers) from the center, and somewhat less intense ones reaching 175 miles (280 kilometers) away from the center of the storm, experts warned.
Puerto Rico's authorities are advising people to keep out of the water due to the risk of large waves, some as high as 20 feet (6 meters).
Lee was forecast to follow a northern trajectory by Wednesday, but its path remains to be clearly determined. Lee is the 12th named storm of the Atlantic Hurricane season, which takes place from June 1 to Nov. 30.
Margot was named the 13th storm of the season after forming on the evening of Sept. 7, but it was way out in the Atlantic and didn't pose any danger to the land.
© 2023 Latin Times. All rights reserved. Do not reproduce without permission.