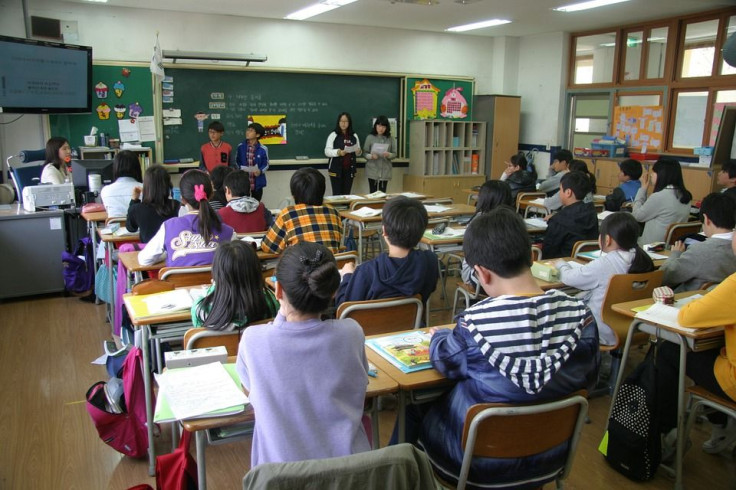 A Pennsylvania high school choir director was arrested on Monday for allegedly having a sexual relationship with a female student. The married 26-year-old teacher, Olivia Ortiz, was reported by her husband to the school administration. Ortiz's husband also did freelance work for the school's music department.
According to the New York Post, the Wilmington Area High School music director engaged in an inappropriate romantic sexual relationship with a 17-year-old female student. Her husband had apparently uncovered incriminating evidence from messages he found on her iPad after he came home from a trip to Florida. Investigators found over 100 messages exchanged between Ortiz and her female student using Spotify's chat function. The student admitted to going to her teacher's residence while her husband was out and would have sex with her on these occasions.
Ortiz is facing charges on two counts of intercourse/sexual contact with the student and one count each of unlawful contact with a minor for sexual offenses as well as criminal use of a communication facility. All of Ortiz's offenses fall under the category of felony-level charges.
As of this time, the school administration has suspended her employment. She was issued an arrest warrant on Friday, however, she refused to turn herself in. Ortiz participated in a local concert on Sunday and sang at the Shenango Valley Chorale's 50th-anniversary concert before she surrendered to authorities on Monday afternoon.
Meanwhile, police reported that upon their follow-up interview with the student, the teen said she and Ortiz continued to communicate despite the search warrants that were issued on May 5. The teen student said they kept talking to each other merely because they are in love and have the need to support one another.
Police Chief Carmen Piccirillo said Ortiz surrendered at the advice of her attorney. During her arraignment, District Judge Rick Russo had her detained at the Lawrence County Jail with a $150,000 bail bond.
Incidentally, Ortiz's predecessor, Jonathan Priano, is likewise facing similar charges. He is accused of having inappropriate relationships with students and is known to have a thing with tickling the feet of his students. The 37-year-old Priano faces 10 counts of sexual assault along with two counts of unlawful contact with minors. Priano is set for a pretrial hearing in June.