A Bloomington man has pleaded guilty to murdering his wife due to frustration from a "lack of sex" and shooting two of his neighbor in September last year.
Jason Mesich, 48, confessed to shooting Angela Mesich, 47, twelve times in their garage on Aug. 30, 2020, CBS Minnesota reported.
Mesich said that he had argued with Angela about a "lack of sex" in their marriage. He also claimed that Angela hit him, and he retaliated by punching her back in the collar bone.
He said his wife had told him to shoot her, adding, "I'm assuming that I did shoot her," the Mirror noted.
Mesich told Hennepin County District Judge Hillary Caliguiri that after killing his wife and leaving her body in the garage, he went out to shoot his neighbors because he thought they heard him kill Angela.
Makayla Saulter, 12, and Canisha Saulter, 29, were shot in the legs and hip. Both were said to be helping their family move out of the neighborhood at the time of the shooting.
Mesich, in a testimony, said to police that he "hates all children" and complained they "weren't good neighbors." The Saulter family has rebuffed the assailant's allegations.
Mesich was held on a $1 million bail. He's been charged with second-degree murder, attempted second-degree murder, and second-degree assault.
Mesich also faces charges of first-degree assault for firing at officers who tried to tell him to give himself up when they responded to the scene.
Mildred, the mother of Makayla and Saulter, said the family is still trying to recover from the ordeal.
"I find myself leaving the room to cry then coming back with my game face on to be strong," she said. "And I just want him to spend as much time [in prison] as the judge will give him because he deserves every bit of it. My whole family is being affected by this."
Makayla was hailed as a hero for protecting her 18-month-old niece. Doctors had to remove a piece of her skull to manage the inflammation brought about by the gunshot wound Mesich inflicted.
Mesich has said he was sorry and that what he'd done that night would stay with him for the rest of his life, the Mirror noted.
A judge has sentenced Mesich to 48 years in prison.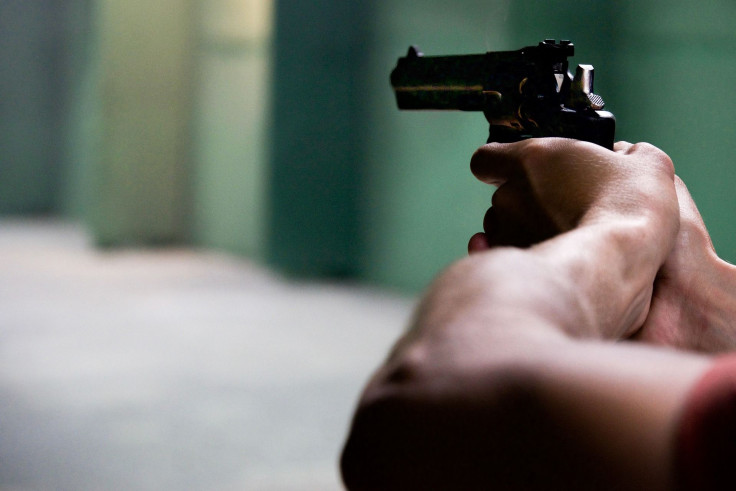 © 2023 Latin Times. All rights reserved. Do not reproduce without permission.