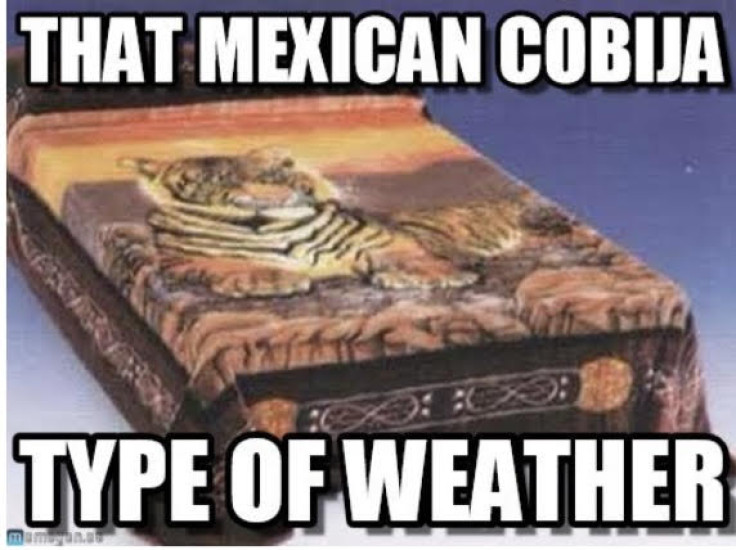 The San Marcos blankets are considered one of the most iconic vintage pieces of bedclothes in Mexican houses due to the originality embodied in their patterns varying from Aztec warriors, tigers, or horses.
The blankets originate from San Marcos, Aguascalientes, created by Jesus Rivera Franco in the 1970s. He traveled throughout Europe to find the best material to make a durable blanket, and he chose polyester as the material for the blankets.
Throughout the 1980s the San Marcos blankets rose to fame as it was customary for people to have them in their homes for the winter since the blanket was heavy and warm weighing between four to 11 pounds.
However, in 1993, Rivera Franco sold Grupo Textil San Marcos to the Monterrey Cydsa
company. In 2004, Cydsa decided to close the factory in Aguascalientes due to its low return on investment.
The blankets were too expensive to manufacture due to the rising cost of fibers and
the spinning process. Since 2004 was the last year the original blankets were sold, they are now considered collectibles. The vintage item is a staple in Mexican households, and now blankets similar to the originals are sold instead labeled as cobija tipo San Marcos.
Additionally, these blankets have become a cultural icon as seen throughout memes on social media.
The iconic blanket is an object many Mexicans can bond over as they are typically given when someone crosses over a significant milestone in their lives such as getting married, moving out of their parent's house, or giving birth to a child.
These blankets are a loud piece with their tacky designs but blend in with the average Mexican household as the culture is rich, colorful, and vibrant just like the blankets.
© 2023 Latin Times. All rights reserved. Do not reproduce without permission.