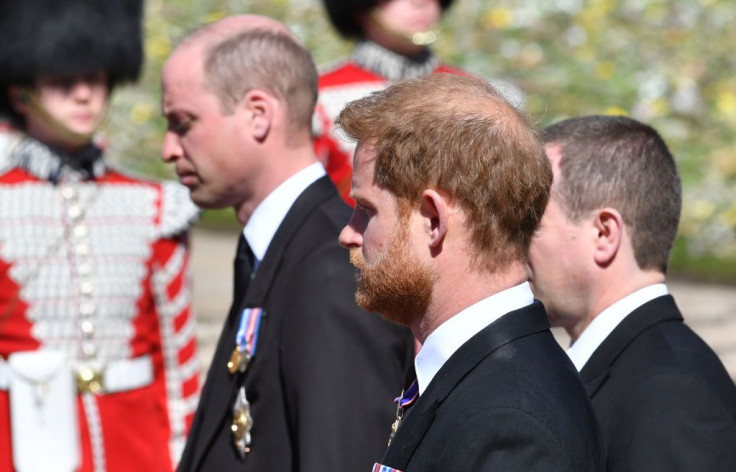 The royal rift deepens, and there's no way that Princes William and Harry will reconcile—unless Meghan Markle is out of the picture, believes a royal commentator.
"Sadly, I think the only way that things would go back to normal is if Prince Harry and Meghan Markle were to separate and Prince Harry returned to the UK solo. However, Harry would never leave his children in another country," said US royal commentator, Kinsey Schofield to Mirror.
Schofield also suggested that while Kate Middleton was lauded for being a "peacemaker" and trying to get the brothers to talk by stepping back during their grandfather Prince Philip's funeral, she's also not pushy about it. "I believe the Duchess of Cambridge is a very strong champion for the reunion, but I also imagine that she knows where her husband's head and heart are and isn't going to push for something that he's not ready for," she suggested.
Things went on a downward spiral ever since Harry began courting Meghan. William had reportedly cautioned Harry about how things were escalating a bit too fast, much to the latter's annoyance. Royal biographer Robert Lacey made a mention about the episode in his book, "Battle of the Brothers".
As per the book, William is said to have told Harry: "This all seems to be moving rather quickly. Are you sure?" The book also highlighted how Harry was miffed that his brother seemed to have ulterior motives behind the advice—how he appeared to be more concerned or rather, worried more about the impact the relationship would have on The Firm.
"Things worsened after William took Diana's brother Charles Spencer to have the talk with Harry. "The result of the Spencer intervention was an even more bitter explosion. Once again Harry refused to slow down," stated Lacey in a report on Daily Star. "The fraternal fissure became established. There would be patch-ups and reconciliations, especially when a public show of unity was required. But that anger and mistrust— that distance—has lasted to the present day," he added.
Fast forward to now, Harry and Meghan have publicly blamed The Firm, apart from accusing a senior member of the Royal Family of racism—as evidenced in Oprah Winfrey's interview that was aired on CBS. Harry unabashedly spoke up about how he and his brother were on different paths at this point in time, and how offended he was about Meghan not receiving any support from the Monarchy even as she was suicidal.
Harry also claimed that his brother and father Prince Charles were "trapped" in the monarchy, and how his family cut him off financially ever since the couple stepped down as working royals. Meghan was vocal about how Kate made her cry in the week leading to her wedding to Harry in 2018, over a disagreement on the outfits for the flower girls. The former "Suits" actress however clarified that the Duchess of Cambridge was aware of her mistake, and apologized, though the firm made no efforts to correct false reports that painted Meghan in the wrong.
Harry and William are scheduled for another reunion on July 1 for the installation of a statue of their late mum Princess Diana at the Kensington Palace on the occasion of her 60th birthday celebrations.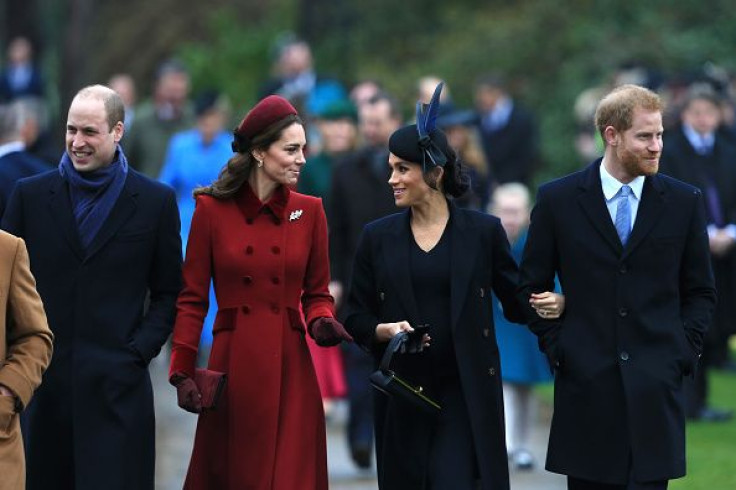 © 2023 Latin Times. All rights reserved. Do not reproduce without permission.