Things continue to look grim for India as the country grapples under the coronavirus outbreak. India touched an all-time high on Thursday, May 14 with 25,992 cases and counting. The number of cases tested positive has spiked to 3,722 in the past 24 hours totaling 78,003 cases as reported by the Health ministry while attributing 70 percent of the fatalities to co-morbidities.
While most Indian states have been badly hit, the Health Ministry believes the graph indicates an uneven curve in terms of the cases tested positive in the country. Currently, the numbers are as follows: Gujarat (9,267), Tamil Nadu (9,227), Delhi (7,998), Rajasthan (4,328), Madhya Pradesh (4,173) and Uttar Pradesh (3,729).
The Modi government ensured that there would be adequate support and funding during the crisis while maintaining that the focus will now be on letting local businesses thrive. In a refreshing move of sorts, it has been reported that the testing capacity for COVID-19 will be increased to 1 lakh per day.
Finance minister Nirmala Sitharaman unveiled a revenue package of Rs. 20 lakh crore that entailed ₹3 lakh crore collateral-free automatic loan for businesses including MSMEs.
Prime Minister Narendra Modi addressed the nation on Tuesday, hinting at the need of the hour—self-reliance. However, while strong indications were made about an extended lockdown—Lockdown 4.0, what needs to be noted is that the fourth phase of the lockdown will see a lot of restrictions being eased out for the convenience of the citizens.
Despite there being numerous talks and vaccine trials, researchers are yet to zero in on a vaccine. The pandemic continues to cripple the world economy while claiming lives across the globe. As per the statistics provided by John Hopkins University; the COVID-19 cases are inching toward the 43.5 L mark, while the death toll has crossed 2.97 lakhs.
The U.S. currently stands as one of the hardest-hit countries in the coronavirus outbreak. Despite the numbers touching 13.90 lakh registered cases and over 84,000 deaths, President Donald Trump has expressed a deep desire of opening the economy up and getting people back to work. Trump amassed severe flak for showing insensitivity and deflecting the blame of downplaying the severity of the pandemic by accusing China of spreading the virus.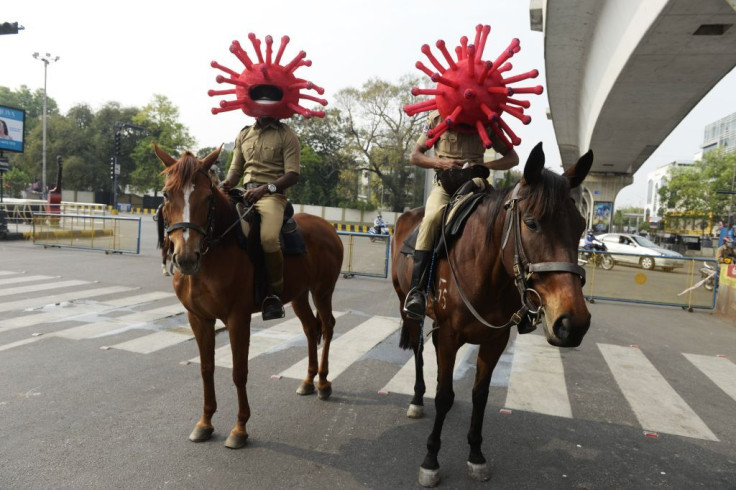 © 2023 Latin Times. All rights reserved. Do not reproduce without permission.