A teenage girl has been reported dead on Sunday, Aug. 28, after she was set on fire by an alleged stalker for rejecting his marriage proposal in Dumka, Jharkhand, India.
The accused, identified as Shahrukh Hussain, an alleged stalker, reportedly wanted the victim Ankita Singh, 19, to enter into a relationship with him and threatened to kill her if she refused his proposal.
However, when Singh rebuffed his marriage proposal, Hussain, in a fit of rage, allegedly stormed into her house at around 4 a.m. on Aug. 23 and proceeded to douse her with gasoline while she was asleep before setting her ablaze, the New York Post reported.
Singh quickly awoke in pain and to the smell of burning. The victim reportedly saw Hussain fleeing her room after starting the fire. Singh, who suffered severe burns to 45% of her body, was immediately rushed to a hospital. After undergoing treatment at the health facility for several days, Singh succumbed to her wounds and died at around 2:30 a.m. on Sunday, Aug. 28.
Before Singh died from her injuries, she identified her alleged attacker as Shahrukh Hussain and told investigating officers that he had been following her and harassing her. Singh described how Hussain called her the night before the incident and told her that he would kill her if she did not talk to him.
"I informed my father about the threat after which he assured me that he would talk to the man's family on Tuesday," Singh said.
The teen victim's father, Sanjeev Singh, confirmed that Hussain lived in their neighborhood and added that he kept on forcing her to marry him and convert to the Muslim religion, Yahoo News reported.
"Shahrukh used to tell her— 'Marry me, accept Islam, else I will make your life hell,' " Sanjeev said.
Following the incident, the officers arrested Hussain and an accomplice last week, on late Aug. 23. The two suspects are facing murder charges.
Singh, a twelfth-grade student, was described by her relatives as caring and a hard worker.
"She wanted to get a government job so that she could help her father support the family," her grandmother, Vimla Devi, said.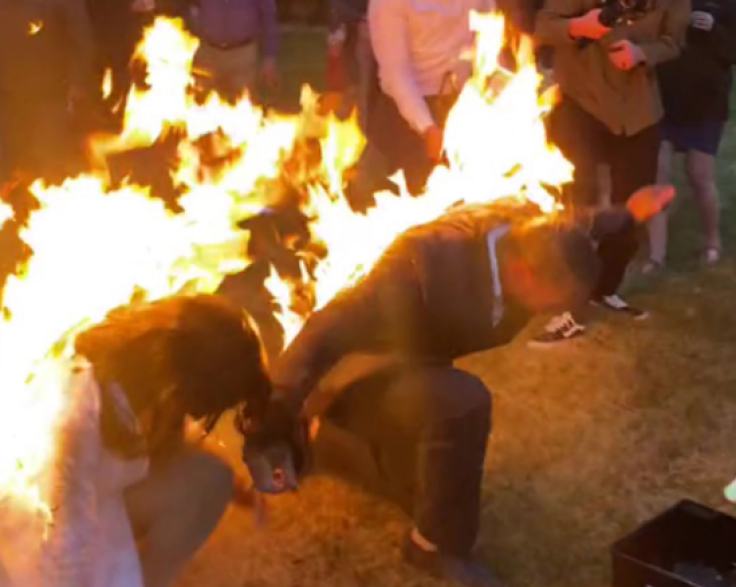 © 2023 Latin Times. All rights reserved. Do not reproduce without permission.