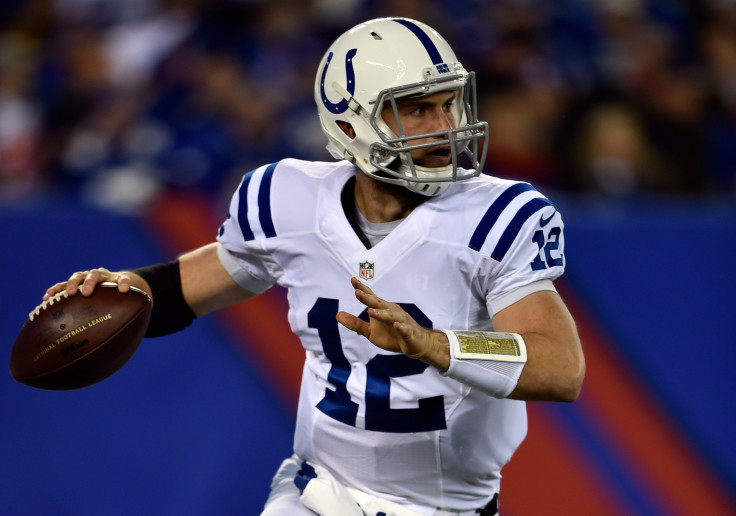 The Indianapolis Colts may be 5-6, but fans received some good news on Monday regarding their franchise quarterback. According to ESPN, Andrew Luck is expected to make his return next Monday Night against the New York Jets.
Luck did not play in Week 12, on Thanksgiving Day, against the Pittsburgh Steelers because of a concussion he suffered against the Tennessee Titans on Nov. 20. The Steelers would go on to dominate the Colts on Turkey Day by a lopsided score of 28-7.
Luck is still in concussion protocol so no definitive word on his status for Sunday has been reached, but Head Coach Chuck Pagano appears very optimistic.
"Wednesday will be a normal practice for both of them. They have to go one more day of contact and then see an independent [neurologist] after that, Pagano said." Pagano was also referring to safety Clayton Geathers, who also missed last week's game because of a concussion.
The Colts may be 5-6, but they are still alive in the AFC South playoff picture. The Houston Texans have lost back-to-back games thus leaving the door open for the Colts. The Texans are 6-5 while the Titans, who are now 6-6, have been climbing up the AFC South standings. The Colts will need to beat the Texans in Week 14 if they want to win this division.
"You have to be prudent with your brain. Cautious maybe is the wrong word, but I think you have to do things by the book, and I do believe I have and our trainers and doctors have done a great job of informing me and sort of holding my hand per se along this trip, said Luck."
Luck is currently listed as "questionable" on the Colts depth chart.
© 2023 Latin Times. All rights reserved. Do not reproduce without permission.