The Duchess of Cambridge is reportedly a favorable candidate as the new Colonel of the Grenadier Guards after the embattled Prince Andrew was removed from his military posts. Sources claim Kate Middleton is the first choice for the honorary role.
The reports emerged soon after the Duke of York, 61, lost his honorary position following the Queen's move to strip him of his HRH title and military and charitable affiliations, Good To Know reported.
Ultimately, Queen Elizabeth also banished him from using social media given his ongoing legal battle to fight a sexual assault lawsuit filed against him in the U.S. by alleged victim Virginia Giuffre, 38, who contends the royal had sexually assaulted her when she was as young as 17 years old.
Accordingly, Giuffre claims she was trafficked by Andrew's close pal and convicted pedophile Jeffrey Epstein to have sex with the Duke of York when she was a minor in the U.S. However, Andrew would maintain his innocence, denying all allegations put forward by Giuffre.
Following a judge's decision to quash a motion requesting for the dismissal of the Giuffre case, the role of Colonel of the Grenadier Guards was returned to Her Majesty by default. Royal sources are now claiming that senior officials want the Duchess of Cambridge to assume the position.
"From straw polling through the ranks, they would all love it to be Kate," a senior insider familiar with the situation said per 7News. "We all admire the way she has fitted in and behaved, she never seems to put a foot wrong."
"Everything she has taken on she commits to and we want someone who will engage with us," they added.
Kate and her husband, Prince William, have been credited with keeping the royal family afloat this past year amid multiple controversies the royal household faced, including Prince Harry and Meghan Markle's Oprah interview and Andrew sexual assault case, Marie Claire noted.
A military source said the new Colonel, clarifying it is not Kate, was supposed to be introduced on Monday. The announcement was reportedly delayed because the regiment of the British Army has been weighing heavily on naming the 40-year-old Duchess as the replacement.
Prince Andrew had only been in the role since 2017. His predecessor, the late Prince Philip, served as the Colonel of the Grenadier Guards for 42 years.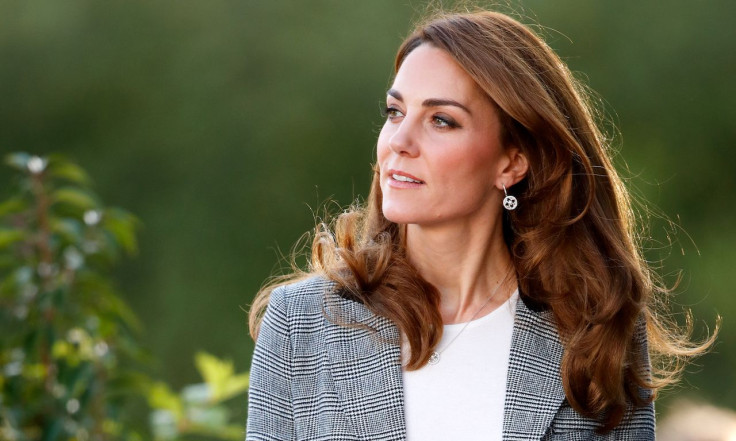 © 2023 Latin Times. All rights reserved. Do not reproduce without permission.