India recorded more than 4,500 Covid-19 deaths on Wednesday, May 19, the most reported fatalities in one day for any country.
The Government of India's Ministry of Health and Family Welfare confirmed 4,529 deaths in the last 24 hours.
The country's daily pandemic death rate surpassed the US. The second worst-hit country had reported more than 4,468 deaths on January 12.
India's total death toll now stands at 2,83,248, health ministry data showed on Wednesday.
The second wave of Covid-19 hit the country with a new variant of the deadly virus, fueling a surge of up to more than 4,00,000 fresh infections a day.
The Union Health Ministry recorded 4,12,262 new infections on May 6.
Indicating data by Thyrocare, a chain of private laboratories, Reuters reported that nearly two-thirds of people tested in the country have been exposed to the coronavirus.
"The unprecedented speed at which the second wave of the pandemic spread completely took the (state) governments, as well as the people off guard," M. Govinda Rao, a former member of the Economic Advisory Council to the Prime Minister of India, said, the news outlet reported.
According to the Indian Medical Association, the second wave of the deadly virus killed 244 doctors. 50 of them died Sunday, May 16.
A total of nearly 1,000 doctors across the country succumbed to Covid-19 so far.
The situation has created havoc as medical facilities and crematoriums in the cities are overflowing with infected patients. The Howrah police on Sunday, fired teargas shells to disperse hundred-odd locals resisting an effort to set up a Covid crematorium in their neighborhood.
The highly infectious variant has gone out of control and experts say the recorded numbers are far lower than the actual damage.
Lack of testing facilities has resulted in many cases going unreported, particularly in the rural villages.
"Many of these tests are being deployed in urban centers, where cases may have peaked and so it doesn't serve much purpose," said Rijo M John, a professor at the Rajagiri College of Social Sciences in the city of Kochi.
"It's time they were diverted to more rural areas, but I doubt that is being done," John added.
Over the past few months, hospitals in the country witnessed a massive shortage of medical oxygen, claiming the lives of more than dozens isolated in Covid wards.
Prime Minister Narendra Modi has been receiving major criticism for his actions during the pandemic.
As the country fights a clueless war, desperately seeking monetary donations from citizens for producing more vaccines and oxygen cylinders, the prime minister lavishly spends ₹ 13,450 crores on the Central Vista project, his new residence in the capital city.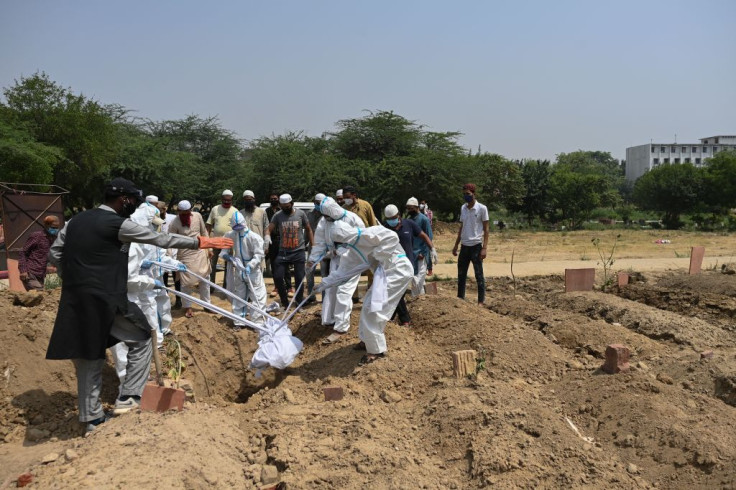 © 2023 Latin Times. All rights reserved. Do not reproduce without permission.