Doctors that are taking care of President Donald Trump at Walter Reed National Military Medical Center outside Washington for COVID-19 continued to send mixed and conflicting signals about his health on Sunday.
Even though the medical staff gave conflicting signals about Trump's and his recovery, the POTUS had some different plans for his supporters outside the hospital. He was seen as a part of an impromptu motorcade to greet his supporters who lined up outside the hospital.
Trump was seen seated at the back of a black SUV, which was among a caravan of other cars. Wearing a mask, he waved at his supporters outside the Walter Reed National Military Medical Center, and the hundreds of people gathered outside were recording chanting "USA! USA!" in his support.
"It's a very interesting journey. I learned a lot about COVID," Trump mentioned in a video, which was posted on Twitter.
The doctors, on the other hand, said on Sunday that his health is improving. But they also mentioned how Trump's oxygen levels fell rapidly on Friday and Saturday, which was worrying. He has been provided supplemented oxygen to support his pulmonary function and is expected to be monitored over the next few days.
The team also said that there is a possibility that Trump may be discharged from the hospital on Monday.
Despite positive updates, there is still a doubt over Trump's improvement. Dr. Sean P. Conley said that Trump's condition "had been worse than he previously admitted." But added that there are no unusual findings.
"There are some expected findings, but nothing of any major clinical concern," he said when asked about Trump's pulmonary condition.
Going by his response, it is likely that there are some signs of pneumonia in Trump as he also got high fever on Friday morning.
Meanwhile, his election campaign has come to a halt and there is no possibility of him getting back on track within a week.
"It would be very unlikely for him to be out and about, and on the campaign trail in less than 14 days," said Dr. David Battinelli of New York's Northwell Health.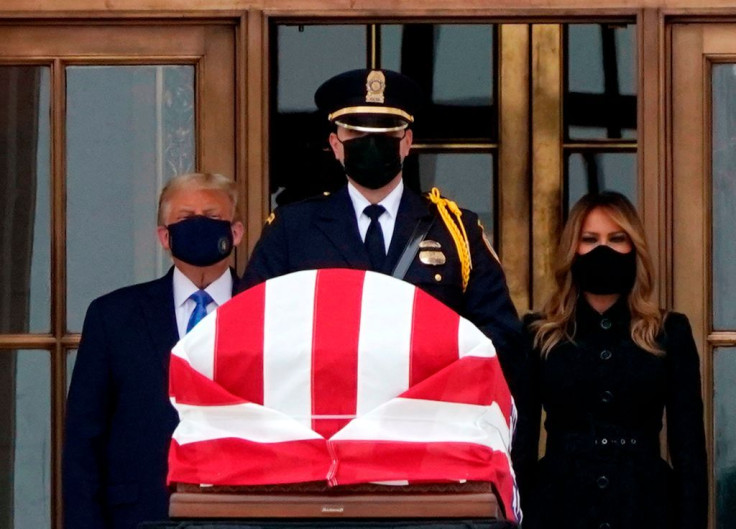 © 2023 Latin Times. All rights reserved. Do not reproduce without permission.