A British influencer embroiled in a sex work probe by police in Dubai has vowed to clear her name after being accused of soliciting for sex and posting on a site for wealthy men seeking "friends with benefits."
London-born bellwether Bayley Jacob, 22, fled Dubai and returned home following the allegations as her grandmother insists her grandchild is innocent. Jacob has denied the accusations of her involvement in any prostitution while she was in Dubai, the Daily Mail reported.
Despite being under investigation, the woman was allowed to leave the United Arab Emirates country in March, heading to Bali. Prostitution is officially banned but de facto tolerated in the country, making Dubai a hotspot for sex tourism in the Gulf, according to French media.
"It's a shock because the story's across the whole page of The Sun but she's done nothing wrong. She's getting lawyers and she's going to fight this," Jacob's grandmother, who wishes to remain anonymous, said.
She further noted that Jacob would most likely never return to Dubai following the allegations, according to The Sun.
Jacob regularly flaunts her luxury lifestyle to her 85,000 Instagram followers, posting pictures while donning glamorous jewelry and skimpy bikinis as she visits various lush locations across the globe.
She has reportedly told prospective interested parties on the SeekingArrangement website that she's looking for someone who can mentor her where they can be mutually beneficial to each other. The site is an avenue for "sugar babies" to be paired with "the world's largest pool of eligible bachelors and sugar daddies," according to authorities.
Jacob had also allegedly stipulated she would pass on "stingy and fake" clients, noting that she had a spate of successful arrangements in the past, News.com.au noted.
However, while the SeekingArrangement website is legal in the United Kingdom where the woman lives, it is a crime to visit the site in Dubai, where it could be plainly seen as soliciting sex, carrying a six-month jail term.
Jacob's case is part of a wider police clamp down on influencers who hogged the loopholes on the site during the COVID-19 lockdown. Police moved to raid her Dubai pad with more than $18,000 seized tied to charges of soliciting sex.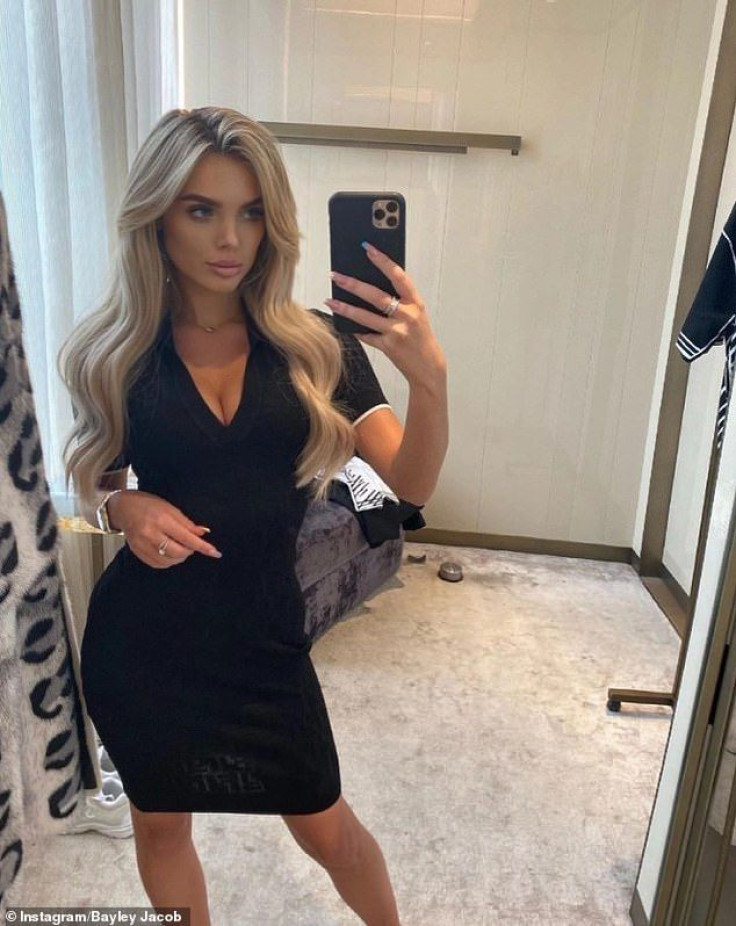 © 2023 Latin Times. All rights reserved. Do not reproduce without permission.