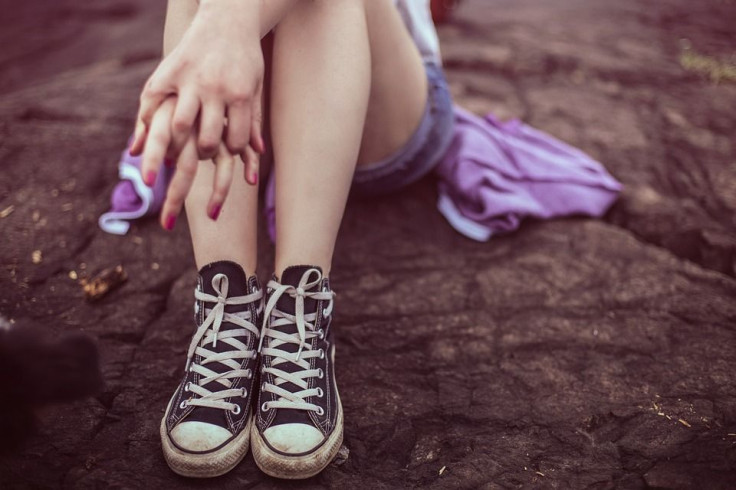 An 18-year-old sex trafficking victim from Iowa who pleaded guilty to killing her rapist has escaped from a woman's probation center where she was serving the remainder of her sentence. Pieper Lewis, the teen who alleged she was sexually assaulted by the person she had killed, was seen walking out of Fresh Start Women's Center in De Moines around 6 p.m. on Friday.
Authorities said her GPS monitor was cut off, which was a clear violation of her probation sentence. An arrest warrant was put out for Lewis with her probation report requesting her deferred judgment to be rescinded and her original sentencing be reinstated, AP News reported.
The sentence was said to amount to 20 years behind bars. Prosecutors that granted her a probation sentence said the judgment was an act of mercy for a teen that had experienced horrible abuse. However, some criticism was made over the $150,000 restitution she was ordered to pay. A GoFundMe campaign was made to cover the restitution payment, with over $560,000 being raised by benefactors.
Lewis was told by Polk County Judge David Porter that her probation sentence was the second chance she had pleaded. The judge later remarked that she would not be receiving a "third chance". Had lewis endured her 5-year sentence, which involved close supervision of her at all times, her prison sentence would have been expunged.
The teenage girl was originally charged with involuntary manslaughter and willful injury in June 2020. She allegedly killed 37-year-old Zachary Brooks, a married man, and father of two. She was 15 years old at the time of the incident and had stabbed Brooks a total of 30 times in his apartment in Des Moines.
Lewis said she was pimped against her will to Brooks for sex on multiple occasions and stabbed him to death in a fit of rage. Police and prosecutors did not dismiss that she had indeed been sexually assaulted and trafficked. Victims of similar crimes like Lewis' case voiced their concerns regarding her situation. They said her actions were a psychological effect due to the trauma she was forced to endure.