For months, Apple has been keeping a tight lid on Apple's new iPhone 12 smartphones. If Jon Pressor's recent tweet is anything to go by, however, it looks like four new iOS-powered handsets are set to grace the iPhone 12 family when it debuts later this year.
Jon Pressor is a tech analyst known for the accuracy of his leaks. When he drops bombshell info or rumors about upcoming gadgets, chances are he's right.
On April 6, Pressor dropped new details on Apple's new iPhone 12 smartphones, teasing that the highly anticipated handset will come in four different models. "Prototyping for iPhone 12 devices is just about finalized!" he wrote on Twitter. "Final details line up pretty well with what Kuo said last year! Expect to see CAD renders of the devices within the next month or two from your favorite leakers! Now let's see if Apple can get them out by EOY!" he added.
Pressor's tweet comes with a graphic showing two potential models of the iPhone 12—one with a 5.4-inch screen and another with a 6.1-inch screen. There are also the iPhone 12 Pro with a 6.1-inch screen and the iPhone 12 Pro Max with a 6.7-inch screen. Based on the image, both the iPhone 12 Pro and the iPhone 12 Pro Max will come with a 3-camera setup and a Lidar sensor in a stainless steel body, which was previously seen in the 2020 iPad Pro. The two iPhone 12 models, on the other hand, will come with aluminum bodies and two cameras.
The leaked image also shows that all of the iPhone 12 models will feature the A14 chipset that is compatible with 5G network standards. The Lidar scanner of the iPhone 12 Pro and the iPhone 12 Pro Max will come alongside the wide-angle, ultra-wide angle and the telephoto lenses and will allow both handsets to operate at the photon level at nanosecond speeds.
The iPhone 12 was originally set for release during the fall season but due to the COVID-19 pandemic, Apple enthusiasts speculate that the tech giant may delay the debut until next year. According to Prosser, however, since the prototyping for the products has already been finalized, there's a huge chance that Apple will unveil the new handsets later this 2020.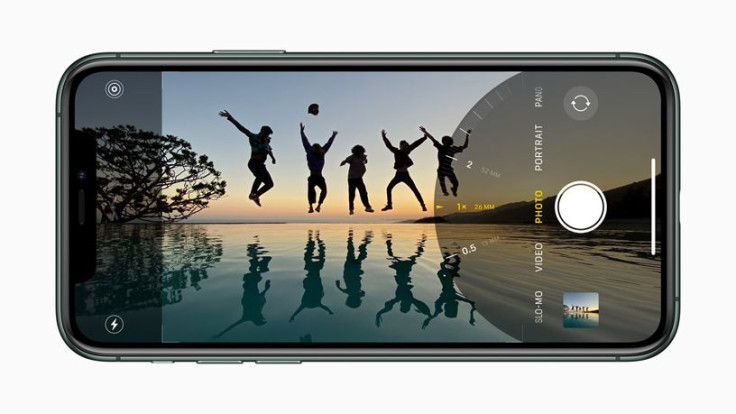 © 2023 Latin Times. All rights reserved. Do not reproduce without permission.