Iranian leader Ayatollah Khamenei relied on technology to plan out former US president Donald Trump's assassination.
An animated video was posted Wednesday on Khamenei's office's website that showed a robot and a drone being used to carry out the attack.
According to The Times Of Israel, it was to mark the Jan. 3, 2020 murder of Iran's Quds Force commander Qassem Soleimani. He lost his life in an American drone strike in Baghdad, Iraq.
The footage begins with an image of Trump's residence in Palm Beach, Florida. Then an American flag appears on a golf course where the former President, who is wearing a Make America Great Again (MAGA) cap, is standing with four men.
The focus shifts to a small vehicle controlled by a remote. It also has a camera on it. Then enters a drone operator in an office, which is full of screens following the remote-controlled vehicle. A photograph of Soleimani is placed next to the screen of the operator, who hacks into a CCTV camera. He gets a message saying that access has been granted which means the vehicle can move without being noticed by anyone, reported Daily Mail.
Then comes aerial footage of a drone as it reaches near Trump's Mar-a-Lago while the vehicle moves in on him while he is at the golf course. The drone operator then hacks into the former President's phone and another man's phone, and a message appears which reads, "Soleimani's murderer and the one who gave the order will pay the price." Then the drone flies over Trump and a green box pops up on the screen around him as he goes through the message. The video then takes viewers to a black screen with a message which reads, "Revenge is definite."
In a statement accompanying the video, Khamenei says that the footage was released "on the eve of the second anniversary of the martyrdom of General Haj Qasem Soleimani and the accompanying martyrs based on the statements of Ayatollah Khamenei about Martyr Soleimani." Khamenei tells Soleimani's family that the martyr is permanent and he is "alive forever." He further says that Trump and others who "martyred him" are in the dustbin of history and "will be forgotten in the dustbin of history."
The new video is similar to last year's propaganda poster that also showed Trump on a golf course, and called for revenge for Soleimani's murder.
This video comes after Iran's President Ebrahim Raisi demanded the former American leader be "prosecuted and killed." He said earlier this month that if it's not done then he would tell all American leaders, "don't doubt that the hand of revenge will come out of the sleeves of ummah."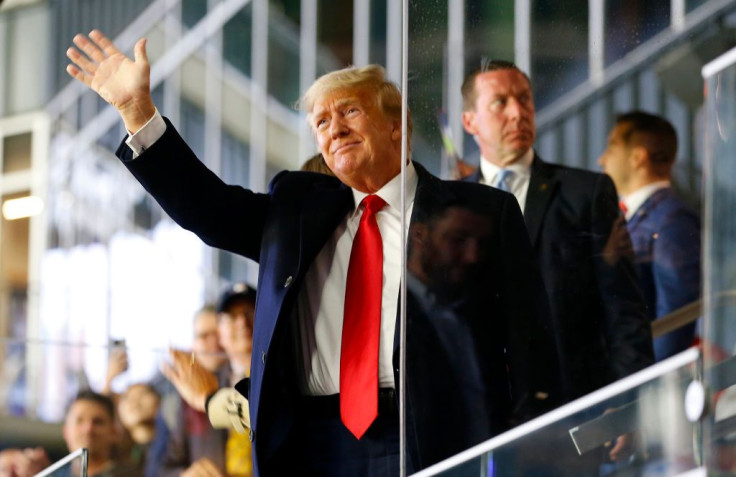 © 2023 Latin Times. All rights reserved. Do not reproduce without permission.