The death toll related to the Iranian protests against the death of Mahsa Amini in police custody due to morality laws has risen to a reported 75 people or more on Monday, as Western officials consider more sanctions to be put into the country.
Despite a crackdown by the Iranian government towards protests for the death of Mahsa Amini, as well as the rising death toll, demonstrations both inside and outside Iran continue unabated, with videos posted online showing people clashing with security forces in different cities in the country, according to Reuters.
Many of the protestors were chanting "Woman, Life, Liberty," whilst some of the women burned their hijabs in protest. Some are calling for the death of Ayatollah Ali Khamenei, while others are seen torching government offices despite security forces retaliating against them.
"The crowed is upset over Mahsa Amini's death and allegations that a policeman has raped a teenage girl from the Baluch ethnic minority," a voice in one of the videos said.
Beyond Iran, twelve people were arrested outside of the Iranian Embassy in London due to demonstrations related to the death of Mahsa Amini growing violent, with a reported five people seriously injured during the incident, the BBC reported.
Riot police were reportedly clearing out protestors who were also gathering in Marble Arch in London, with some of the protestors throwing projectiles at the officers. This has caused London's mayor Sadiq Khan to describe the conduct in the protest as "completely unacceptable."
"The selfish minority who attempted to hijack a peaceful protest must be brought to justice," he said.
The protests continue to get deadly, with officials from Iran claiming 41 people have been killed whilst a human rights group said that more than 75 people have died. The Iranian officials' numbers reportedly include members of the security forces who died during the protests, the Guardian reported.
As the protests continue to intensify, the European Union and the United States are considering possible sanctions on Iran due to the violence pushed by the security forces against the protestors and to spur actions toward responding to the protests' demands, which the Iranian government has condemned.
"The people of Iran have woken up, the regime cannot censor our voices. I am used to coming out on roads … facing brutal violence from the police. The world should show the cruel face of this regime," Mohammed, one of the protestors, said.
"We call on the west to sanction this regime. The entire Iran has woken up to the unprecedented resistance spread in the smaller cities too. Global leaders should come up and help Iranian people."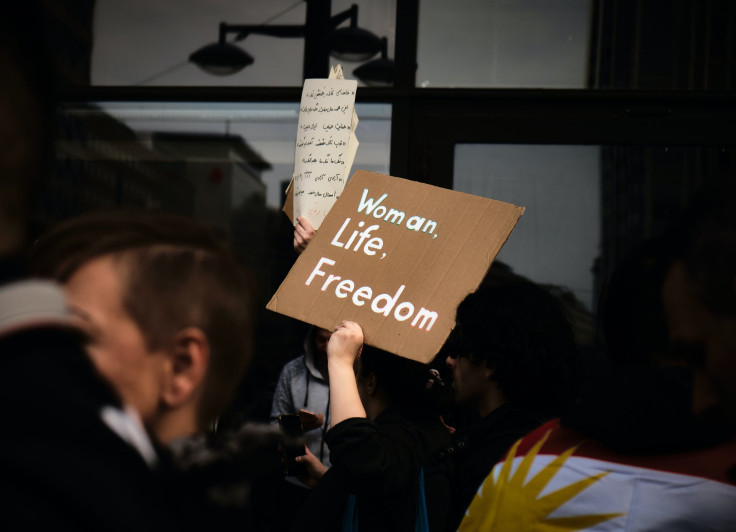 © 2023 Latin Times. All rights reserved. Do not reproduce without permission.