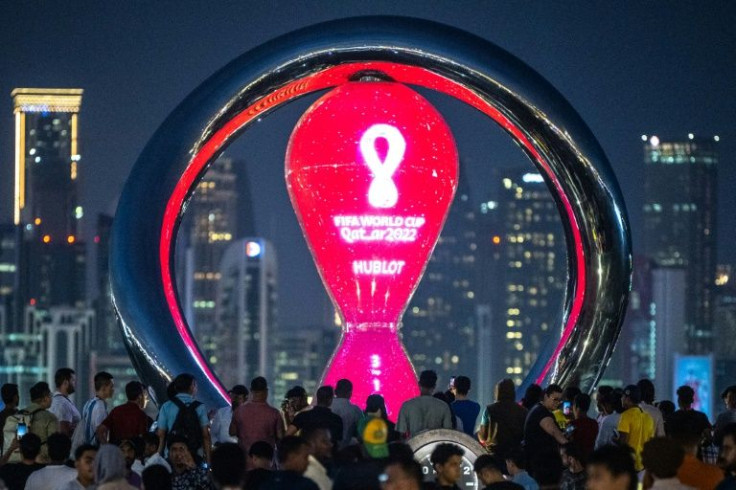 Iran's national soccer team reportedly faces retribution in the Islamic Republic after losing against the USA in the FIFA World Cup on Tuesday, Nov. 29.
According to Mike Baker, a former CIA covert operations officer, the Iranian players are stuck in an "untenable position" after they were defeated by the USA to advance to the knockout round of 16, New York Post reported.
"Given what we've seen from the Iranian regime … they've shown themselves to be brutal and there's no reason to believe they're going to suddenly become rational," Baker said.
In their opening match against England, Iran's football players declined to sing their national anthem to show their protest against the death of 22-year-old Mahsa Amini, who was allegedly beaten in police custody for failing to properly wear a hijab. Since Amini's death, Iran has been rocked by furious anti-government protests. As of Monday, Nov. 28, 451 protesters have died during clashes with authorities, including 64 children, MSN reported.
After Iran's players declined to sing their national anthem, the Iranian team could face fines or even arrest once they arrive home, as retaliation for their disloyalty and their failure to beat the enemy.
"The regime would have used them for their own purposes," Baker said. "They would have spent all the focus on the victory, defeating 'The Great Satan' or whatever clever phrases they come up with."
On Monday, Nov. 28, the families of the Iranian team were threatened with imprisonment and torture if the players failed to "behave" before their match against the US. Iranian players were also forced to meet with the Iranian Revolutionary Guard Corps.
Meanwhile, Kenneth R. Timmerman, an author and Iran expert, said that they've already committed the sin of not singing the anthem and that the fate of the Iranian players had already been decided prior to Tuesday's match.
"I would be afraid of arrest," Timmerman said. "Even if they had won, they would have been arrested, soundly beaten, and warned, 'Don't ever do this again.'"
However, Fatemeh Aman, a fellow at the Middle East Institute, a Washington-based think tank, said she doesn't believe Iran's team will face any kind of retribution after Tuesday's loss. She said that the team's unity, all singing together, will protect them.
"You can't arrest the entire national team at the same time, you can't do that," Aman said.
© 2023 Latin Times. All rights reserved. Do not reproduce without permission.