The bombings that took place on Thursday in Afghanistan were reportedly the handy work of the Islamic State Khorasan (ISIS-K). The terrorist group could care less about the evacuation efforts and if lives are lost.
US President Joe Biden referred to ISIS-K as a sworn enemy of the Taliban but that may be only scratching the surface. If one backtracks the trail that ISIS-K has left, there is a lot to consider – particularly related to the United States.
In December, the group was reportedly behind the firing of rockets at the Kabul airport according to a UN report. The same report claims that ISIS-K also took responsibility for 77 attacks during the first four months of this year. Overall, these attacks are nearly four times the 21 registered in 2020.
Aside from the recent bombings in Afghanistan, ISIS-K is believed to be behind the car bomb attack outside a girls' school in Kabul that was followed by two additional, coordinated blasts that targeted fleeing survivors.
Given their track record, the question now is the relationship ISIS-K has with the Taliban. The latter was reportedly devoted to fundamentalist Islam despite being notorious for the brutal enforcement of religious law.
In an unconfirmed statement following Thursday's airport attack, ISIS-K has allegedly accused the Taliban of partnering with the US military to evacuate spies from Afghanistan. The conflict here is glaring, a reason why ISIS-K focused on recruiting and training Taliban members as opposed to the peace process initiated by former President Donald Trump.
Hence, ISIS-K and the Taliban have launched attacks against each other. The Taliban allegedly views ISIS-K as a threat to both it and its ally, the Haqqani network, USA Today reported.
"They maintain these capabilities, and those are the reasons they and the Taliban are mortal enemies – because ISIS-K represents a competitor," Douglas London, the CIA's former top counterterrorism chief for the region stated. "They represent a competitor for resources, materials and power, even though they're relatively small."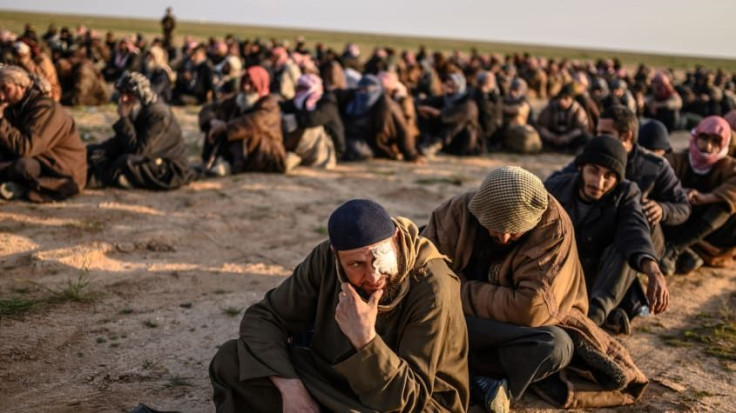 © 2023 Latin Times. All rights reserved. Do not reproduce without permission.