As the world tries to figure out how to address Iran's nuclear intentions, Israel has been carrying out its own initiatives to make a stand. They have carried out three major operations in the last 18 months and it appears that there is more than meets the eye.
The issue comes not long after nuclear negotiations were halted in Vienna. The reason behind that is that Iran had come into the talks with unrealistic proposals.
On Saturday, there was a blast that hit Badroud, an area that was just 12 miles from the Natanz nuclear plant.
It was reported that the explosion was not a result of attacks. It was reasoned that the explosion was caused by a missile as part of a test of air defenses' response to a potential attack. Others reported a drone being shot down.
Given the timing of the blast and the fact that it was near the Natanz nuclear plant, it could not be discounted that Israel may have a hand in it. Besides, allegedly attacks have been attributed to Israel in recent years.
But it appears a report from the Post sheds more light on the matter. It appears the tripartite sabotage effort began on July 2, 2020, with a mysterious explosion in the Iran Center for Advanced Centrifuges facility at Natanz.
The development was something that left Iran befuddled. They were wondering how the building blew itself up but the origins remained unclear. That was until it was suggested that Israeli agents had posed as construction merchants in 2019 and sold them building supplies. Those building supplies were packed with explosives before being detonated a year later.
And it appears there was more to that, there is allegedly a second phase that included the switch of scientists. And the explosives?
It appears this was done in two ways. One was through the use of drones that delivered the bombs. To go unnoticed, they were transported in the lorry, something that delivered food to the canteen, and the scientists could pick it up once it's inside.
After collecting and installing the bombs, the scientists had disappeared.
In April, after Iran announced that it had started to use advanced IR-5 and IR-6 centrifuges in the underground hall the explosives were triggered.
Israel has vowed that it will not allow Iran to possess nuclear weapons but it appears this row is far from settled.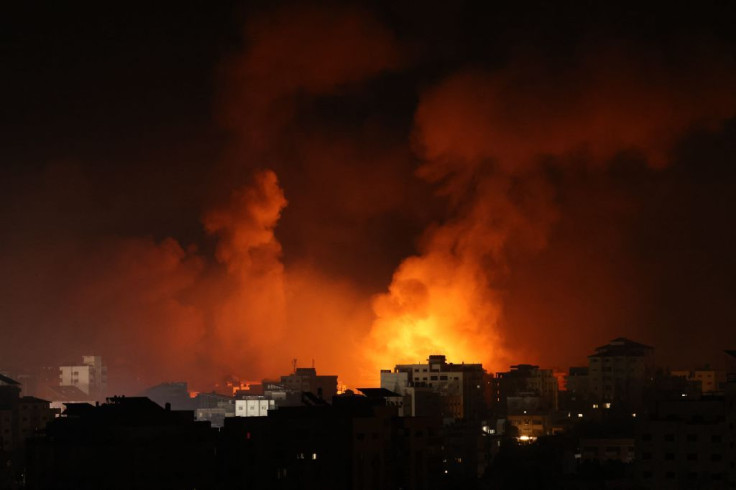 © 2023 Latin Times. All rights reserved. Do not reproduce without permission.