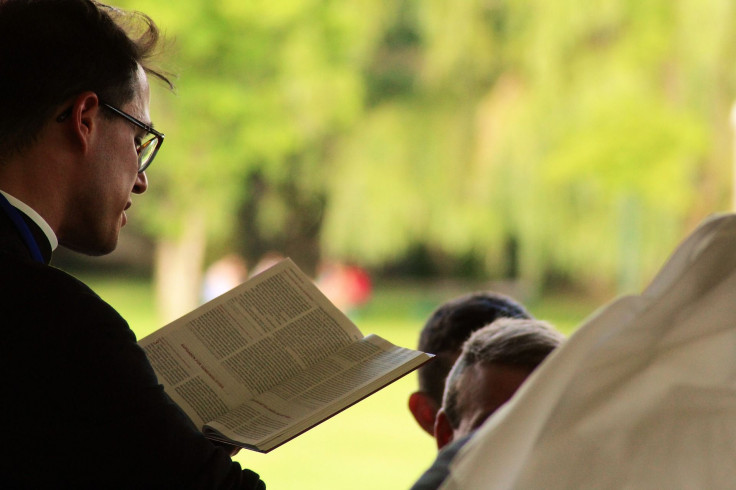 An Italian priest sought by Argentina on charges of murder and torture during the country's last military dictatorship will be extradited, Italy's top criminal court has ruled.
Lawyer Arturo Salerni, who represented Argentina in Italy's Court of Cassation, disclosed Sunday that 86-year-old Reverend Franco Reverberi's appeal has been rejected, and he will be handed over to Argentina, AP News reported.
Italy's Minister of Justice Carlo Nordio will issue the decree order in the next 45 days that requests the extradition of the Italian priest, who served as military chaplain during Argentina's military dictatorship from 1976 to 1983.
"The battle for truth and justice that has been conducted primarily by the families of the victims of the terrible years of the Argentine dictatorship reached another important result," Salerni said. "This decision affirms a universal jurisdiction on the violations of human rights."
The Italian priest is currently living in Sorbolo, a small town in Italy's northern Emilia-Romagna region, which is also his birthplace. He emigrated from Italy to Argentina at the age of 7, and left the country when the first trial for crimes during the dictatorship started.
At that time, testimonies of survivors and family members accused Reverberi of being involved in aiding and abetting the 1976 slaying of 22-year-old José Guillermo Berón. He was also accused of working with the military at that time for torturing many other men.
These alleged torturing activities happened in a town named San Rafael, located near Mendoza in Argentina. According to human rights activists, almost 30,000 people either disappeared or were murdered during Argentina's military dictatorship.
Argentina has a history of dictatorships. However, the period between 1976 and 1983 is also referred to as "Dirty War," where a military junta led by Jorge Rafael Videla took over Argentina's government, and implemented a brutal campaign against activists, politicians, journalists, and other individuals. Disappearances, torture, and extrajudicial killings became common during this period.
Things changed when democratic elections were held in 1983, and Raul Alfonsin became the president. His government-initiated investigations led to the prosecution and imprisonment of those military officials who were involved in the human rights abuses.
© 2023 Latin Times. All rights reserved. Do not reproduce without permission.