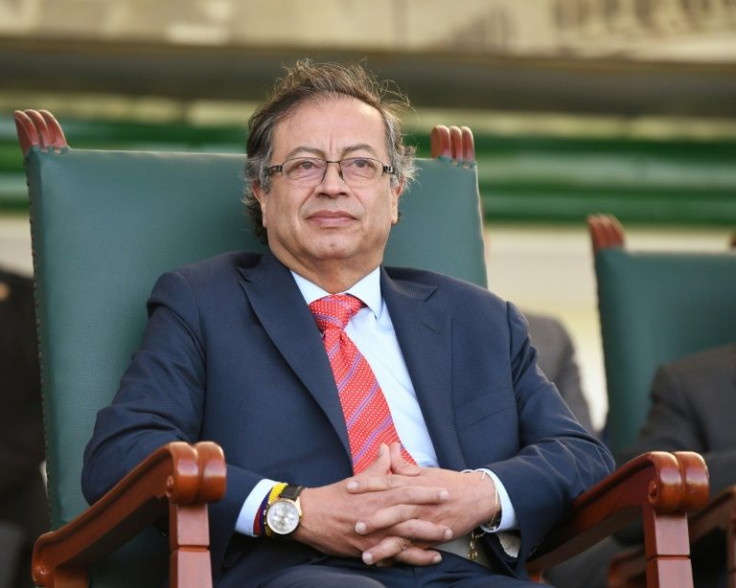 Colombian President Gustavo Petro's comments on the Israeli government being Nazis, after Israel announced it will stop food and fuel from reaching Gaza amid the ongoing war with Hamas, has not gone down well with the United States.
Militant organization Hamas, which ruled the Gaza Strip, had carried out one of the deadliest attacks on Israel on Saturday. In response, Israel also attacked the Gaza Strip and announced a "total blockade" on Monday, so that food and fuel wouldn't reach Gaza, which consists of over 2.3 million civilians.
Following this move by the Israeli Defense Minister Yoav Gallant, Petro wrote on X on Wednesday that this would lead to a "holocaust."
"This is what the Nazis said about the Jews. Democratic societies cannot allow Nazism to reestablish itself in international politics," Petro wrote, The Straits Times reported.
The comments were not well received by the United States, as it was backing Israel against the Hamas group by supplying weapons.
Ambassador Deborah Lipstadt of the office of the U.S. Special Envoy to Monitor and Combat Antisemitism (SEAS) also took to X on Thursday and wrote, "We strongly condemn President Petro's statements and call on him to condemn Hamas, a designated terrorist organization, for its barbaric murder of Israeli men, women, and children."
"We were shocked to see Colombian President @petrogustavo compare the Israeli government to Hitler's genocidal regime."
The U.S. secretary of state, Antony Blinken, also shared a post Thursday, revealing he has arrived in Israel, and reassured the latter that the North American country stood with Israel and its people.
"I'm in Israel today to make one thing clear: The United States stands with Israel and its people, and we will always stand — resolutely — against terrorism," Blinken wrote.
The Israel-Hamas conflict intensified Saturday after Hamas launched more than 5,000 rockets into the country, killing more than 700 Israelis. Israel then declared its determination to eradicate Hamas completely, before carrying out a massive bombing on Palestinians that killed over 1,400 people and injured more than 6,000, so far, apart from cutting water and electricity supplies to Gaza.
While the United States is helping Israel fight against Hamas, other countries including South Africa and Colombia are seeking peace between Israel and Palestine.
In another post made on Saturday, Petro wrote, "The only way for Palestinian children to sleep in peace is for Israeli children to sleep in peace."
"The only way for Israeli children to sleep in peace is for Palestinian children to sleep in peace. War will never achieve this, it can only be achieved by a peace agreement that respects international legality and the right of the two peoples to exist free," he added, Times Of Israel reported.
© 2023 Latin Times. All rights reserved. Do not reproduce without permission.