Donald Trump's first wife, Ivana Trump, died in July last year, and now probate documents have revealed that she left behind $34 million of assets.
Forbes reported that her will specified that most of the assets should be split between her three children -- Donald Trump Jr., Ivanka Trump and Eric Trump. She tried to leave a property for her ex-husband, Rossano Rubicondi, but he died before she did. As for Trump, he got nothing.
Probate records showed that while the 73-year-old left most of her estate to her three children, a Miami Beach, Florida apartment worth $1 million was left to her former nanny. According to New York Post, the nanny also got her dog. The document read that she gave her dog, Tiger Trump, and any other pet that she may own at the time of her death to "my friend, Susanna Dorothy Curry." Ivana also made provisions for the case of Curry dying before her. Should that have happened, the dog would have gone to Ivana's son Eric.
Curry worked as a nanny for the Trump family for decades. Ivana also wrote about her in her 2017 book "Raising Trump." She recalled her starting to work as a nanny for the family "with a sparkle in her eye and plenty of nervous energy." After the children grew up, Curry, who hails from Ireland, worked as Ivana's assistant. Curry has a residential address in Queens though it isn't clear if she still stays there. Even though she lived in America, her Irish roots remained tight. In 2016, it was reported that she took the Trump children on trips to her native country.
As for the Miami Beach apartment left in her name, it has an estimated value of $1.12 million. It is a one-bedroom and one-bathroom condominium measuring just more than 1,000 square feet.
Ivana's will also included her request that her clothes be donated to The American Red Cross and Salvation Army. She wanted her fur collection and jewelry to be sold, with any profit going to her children. Although Trump didn't get any money, Ivana did grant him, along with her children, co-control of her real-estate assets. They are estimated to be worth well into the millions. The assets include a French property, a Czech Republic property and her gold-covered Upper East Side townhouse. The 20-foot-wide Manhattan property hit the market in November 2022 for $26.5 million. It's unclear whether her heirs will get that much. Regardless of the final price, the proceeds will be split evenly between her three children.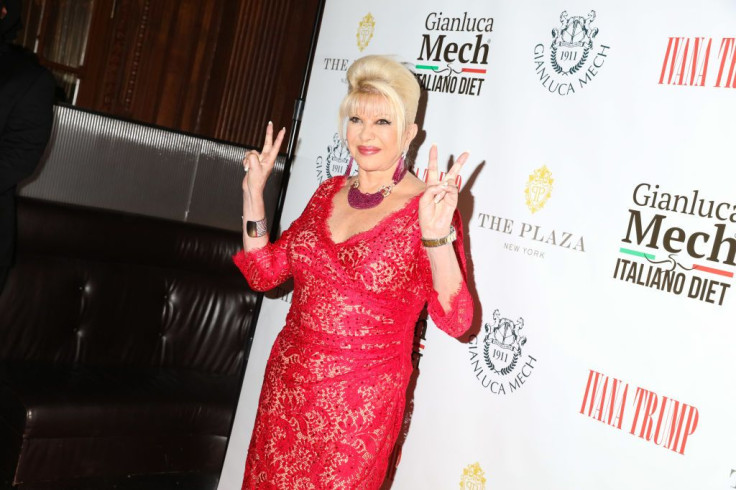 © 2023 Latin Times. All rights reserved. Do not reproduce without permission.