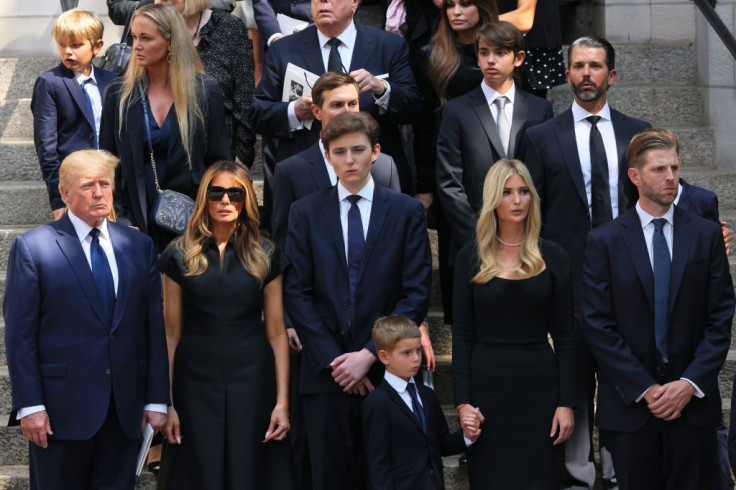 Funeral of Ivana Trump, the first wife of former President Donald Trump, was held at a historic Manhattan church on Wednesday.
With extravagant rose arrangements and a blown-up copy of her Vanity Fair magazine cover, it was a glamorous final tribute to the 1980s style icon, reported New York Post. To bid farewell to the businesswoman, who died last week at 73, around 100 mourners gathered inside St. Vincent Ferrer Catholic Church on the Upper East Side.
Two big gold-framed images of Ivana were placed next to her casket. It included her 1992 Vanity Fair cover with the words "Ivana Be A Star" emblazoned across it. The second framed photo also seemed to be an old magazine cover. It featured the headline "Better than ever … Ivana Trump." Billed as a "Celebration of Life," the funeral was invitation-only and was attended by Trump and his three eldest children he shared with Ivana -- Donald Trump Jr., Ivanka Trump and Eric Trump. Trump's wife Melania, their son Barron and Tiffany, Trump's other daughter, were also seen at the funeral.
Ivana was remembered as "the embodiment of the American dream" and "a force of nature."
Meanwhile, celebrity journalist Chaunce Hayden once sat down with Ivana who shared insights into her life. Hayden, the former publisher of Steppin' Out magazine, interviewed "kind and friendly" Ivana in 2016 for New York-based Metropolis Nights magazine, according to Daily Mail. During the 2016 interview, Hayden asked her if she had any regrets marrying Trump. She said that everything that she had done she "would do all over again, including my marriage, because it's life and like life, things go up and down."
She shared that not always is everything wonderful, and that there will always be disappointments. "And again, whatever I had done in my life I would do again."
Ivana's marriage to Trump lasted from 1977 to 1992. According to Daily Mail, while skiing in Aspen, she discovered that Trump was cheating on her with future wife Marla Maples. She spotted her husband hastily putting on his skis to flee her wrath. She apparently pursued the wobbly novice down the mountain. Then she wagged her finger in his face as she skied backwards beside him.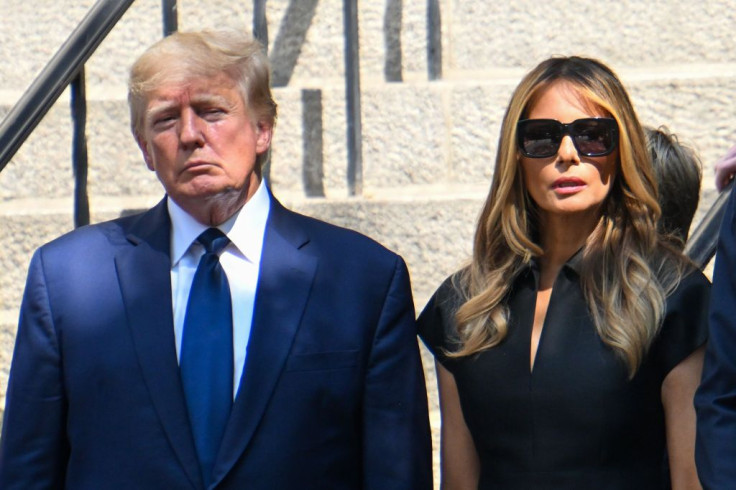 © 2023 Latin Times. All rights reserved. Do not reproduce without permission.